10 Ways to Save on Your Kitchen Remodel Project
by Paul Batashev
Updated: June 18, 2021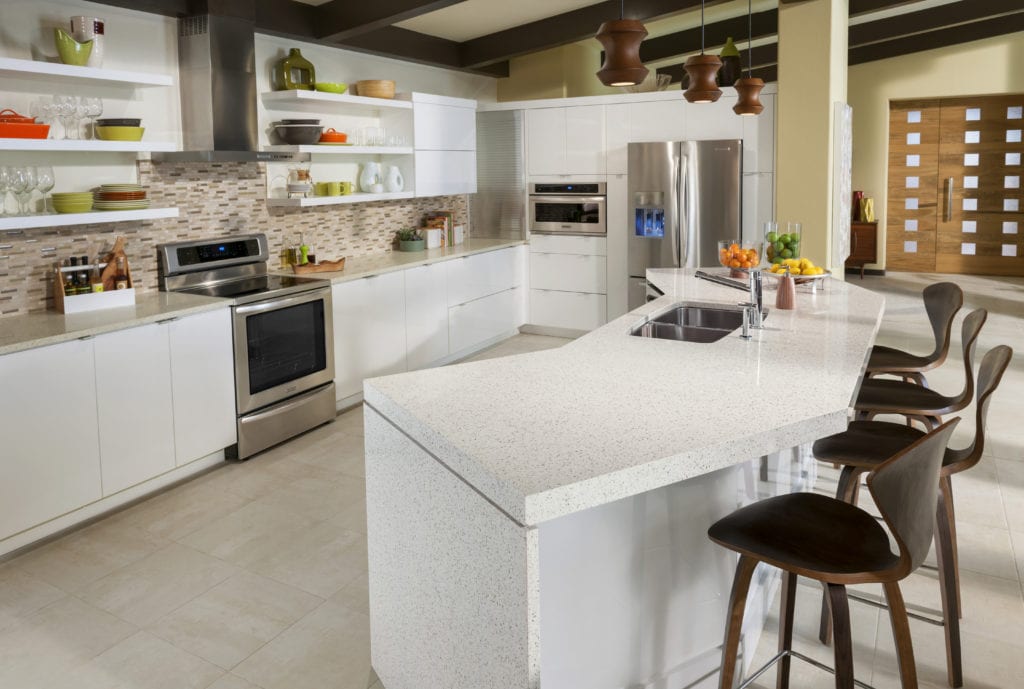 A kitchen remodel is an exciting task as you redesign your space to fit your unique taste and needs. From new tiles to a fresh coat of paint and the perfect countertops and appliances to match, the kitchen is where memories are made, and it's time to get it just right.
That being said, the kitchen remodeling process can be a big undertaking. With a new design comes a lot of decisions on kitchen renovation ideas, and creating a cohesive design is no easy feat. All of that, plus calculating the costs for how much to renovate a kitchen, can leave you feeling exhausted.
If you want to get that dream kitchen at a budget-friendly price so your vision can finally come to life, our team at Granite Selection is laying out the best ways to save so you can achieve the perfect kitchen at a fraction of the cost.
#1 Try Mixing Countertop Materials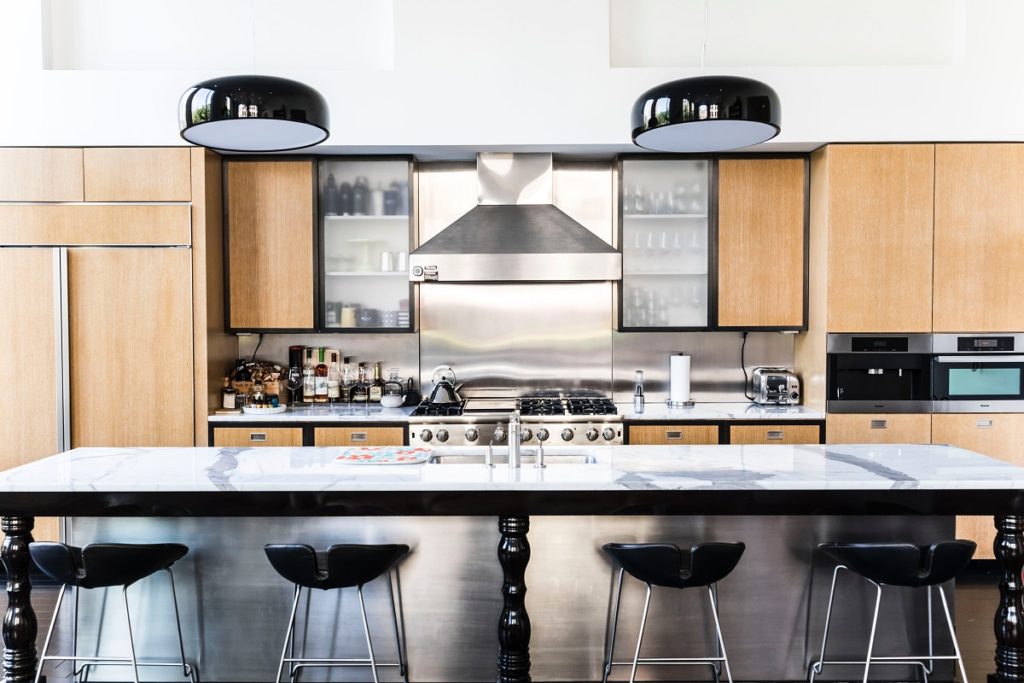 One of the pricier expenses in a kitchen renovation is the countertops. While countertops serve as the focal point of the kitchen, balling out on the most premium option doesn't fit in everyone's budget.
To get beautiful countertops that look great without spending too much money, we recommend using the pricier options, like granite and marble, in some sections of the kitchen while opting for a less-expensive material for the rest of the surfaces. The best way to do this is to use granite or marble for the island where more people will gather and stands in the center of your kitchen and select a cheaper material for the rest of the countertops. This simple countertop trick can do a lot to provide you with an affordable kitchen remodel.
#2 Refresh Your Cabinetry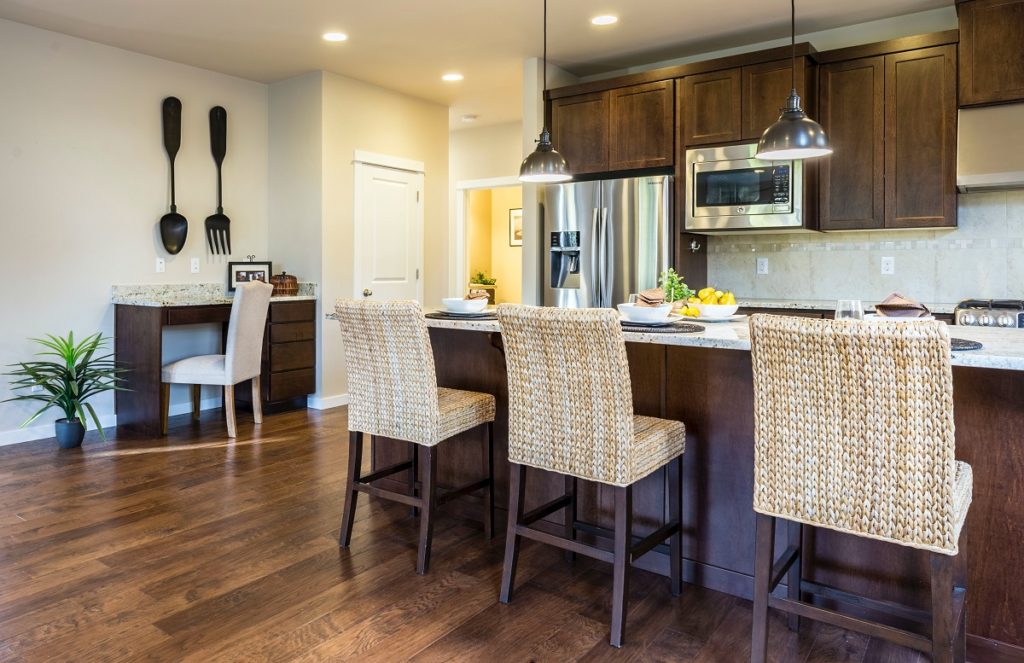 During a kitchen remodel, there's a common misconception that everything must go. This isn't true! One great piece to keep around for an on-budget kitchen renovation is the cabinets. These kitchen features are easy to refresh by sanding, painting, or staining with a fresh shade. Plus, you can replace their knobs and handles at a super low-price that will have them looking more modern in a cinch.
Another one of our go-to kitchen upgrade ideas on a budget is, in the case your cabinets are too damaged to reuse, install solid wood fronts or particleboard boxes on each cabinet instead of hardwood to save extra money.
When it comes to cabinets, our top money-saving tips are:
Repaint cabinetry for a quick facelift that will match a new design
Resurface cabinets for a new veneer on the outside of cabinets that will refresh your space
Opt for new hardware, like modern knobs and handles, to make your old cabinets feel new
Install open shelving for an inexpensive yet modern solution that can quickly upgrade cabinets at a fraction of the cost
#3 Avoid Moving Your Appliances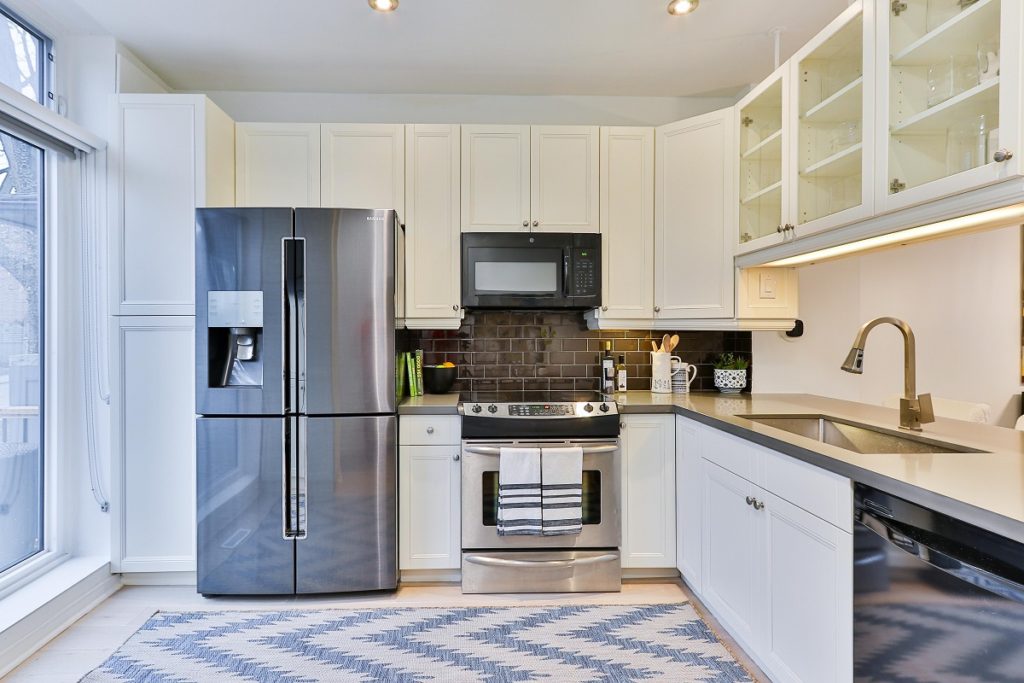 Similar to cabinets, not all appliances need to be replaced and, when kept in their place, you'll find it's the cheapest way to renovate kitchen spaces.
If possible, clean and repair your appliances so they feel new instead of purchasing a brand new set. In the case that you have to replace your appliances, research the options so you find a great one at an affordable price, and be sure you're looking into those that have what you need so you're not splurging on extra features you won't use. Plus, look for practical, energy-efficient appliances. You don't want to spend too much on these items, as this means you'll have less to spend on other items like countertops, cabinets, and hardware.
While you're deciding where to spend, consider the longevity of each item. Sure, a refrigerator will last around 15 years, but a cooktop will last a lot longer, so maybe it's better to splurge there. And when we are talking specifically about appliances, stainless steel is your best bet as this is what prospective buyers are most looking for.
When working through kitchen renovation ideas, do your best to keep existing stoves and sinks in the same location as moving pipes and drains can add around $2,000 to your renovation costs.
#4 Add a Backsplash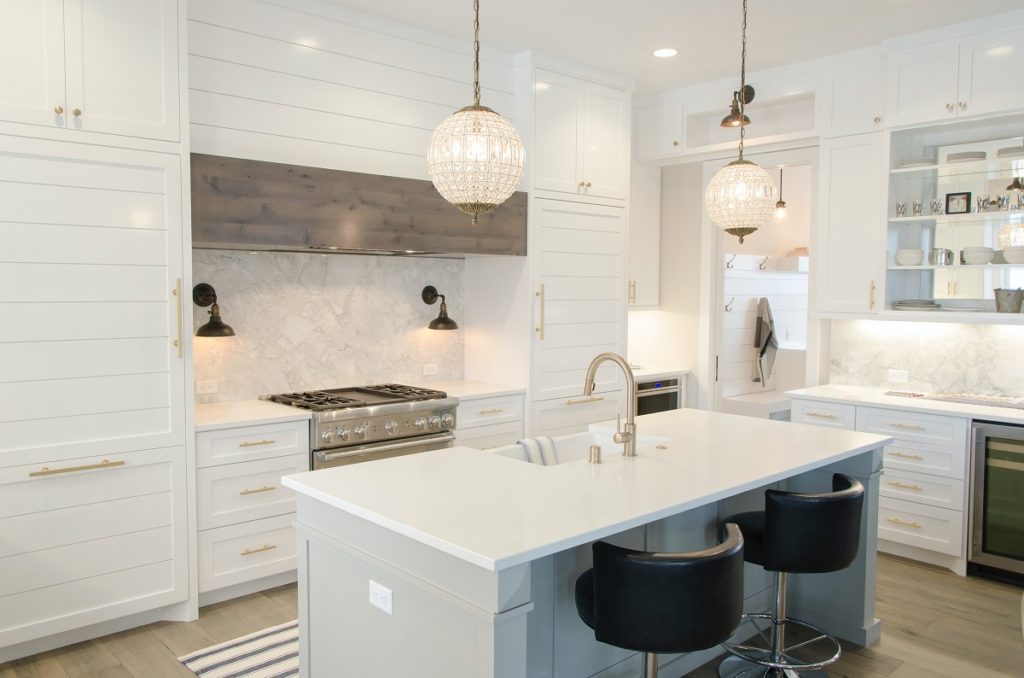 Does backsplash seem like an unnecessary aesthetic addition to your renovation? Think again.
While backsplash may seem like an add-on versus a necessity, it can make for a really simple, affordable way to elevate your space. The backsplash can do a lot to change the look of your kitchen, whether with a bright pop of color or a unique tile formation, but either way, it won't cost much.
In fact, the backsplash is often used on such a small scale, typically measuring around 10 to 40 square feet, so if you spend $5 per square foot, you're only budgeting for around $200 in materials. Not much, right? That's why a backsplash is one of our favorite ways to save money in the kitchen while still elevating your style.
#5 Go With Open Shelves Wherever You Can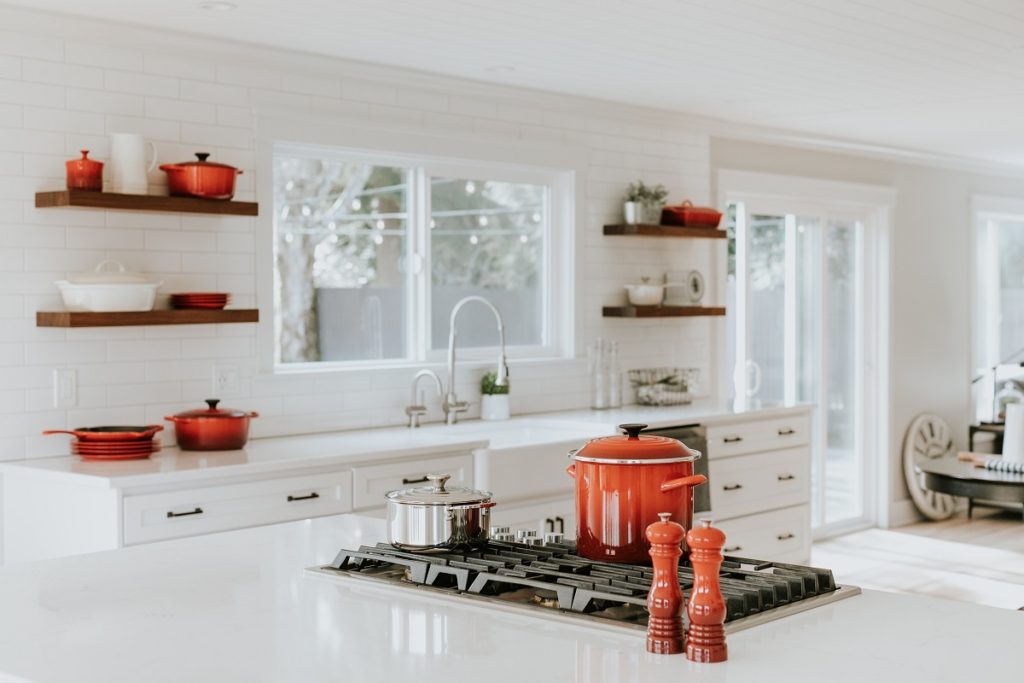 If you're looking to save money on your kitchen renovation while still achieving an up-to-date modern finish, go with open shelving.
The doors on cabinets can be a few thousand dollars, so opting for an open shelving plan can save you money while offering an elevated and modern look. Not ready to take the plunge with all open cabinets? Do half and half! The mismatched look provides a cool, customized aesthetic, and you can even feature some decor pieces on the open shelves. If you're going with half and half, we love the look of a contrasting color between the closed and open shelves for a super updated, modern, and custom finish.
#6 Spruce Up the Lighting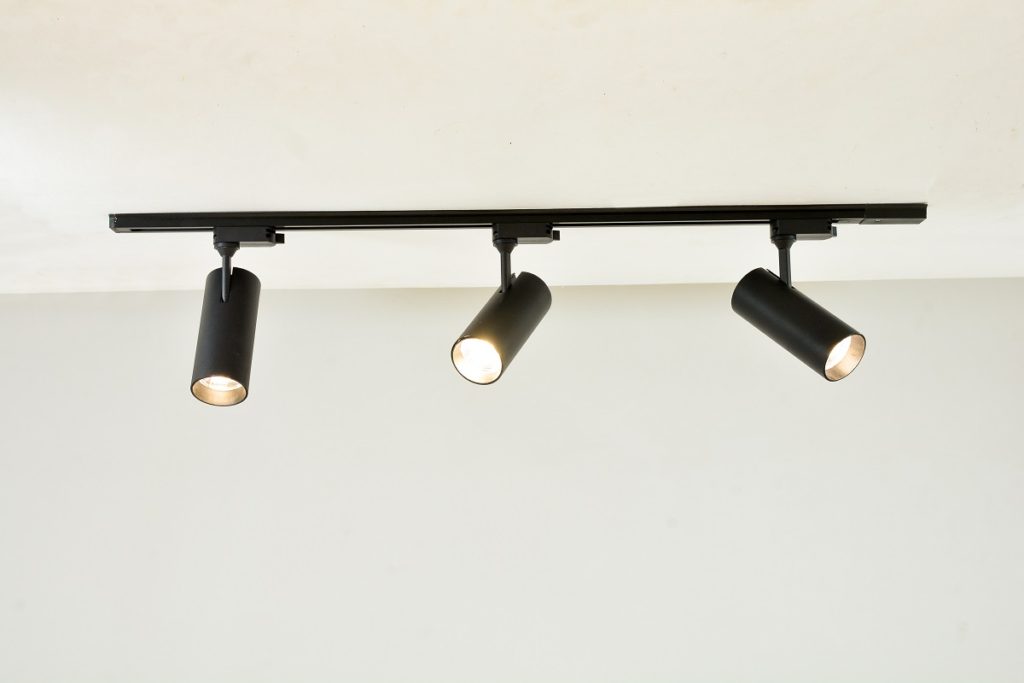 If your kitchen needs a light boost without going over budget, try out track lighting. We know recessed lighting is popular, but when it comes to how to save money on a kitchen remodel projects, opting for track lighting can do a lot to save your budget.
With recessed lighting, your contractor will have to cut holes in your ceilings and fix them with electrical wiring for that recessed lighting finish. This can cost around $100 to $150 per light. Yes, you read that right – per light! On the other hand, track lighting will efficiently upgrade kitchen lighting as it installs quickly and can come with a dimmer for a customized light finish that won't break the bank.
#7 Opt for a Cutout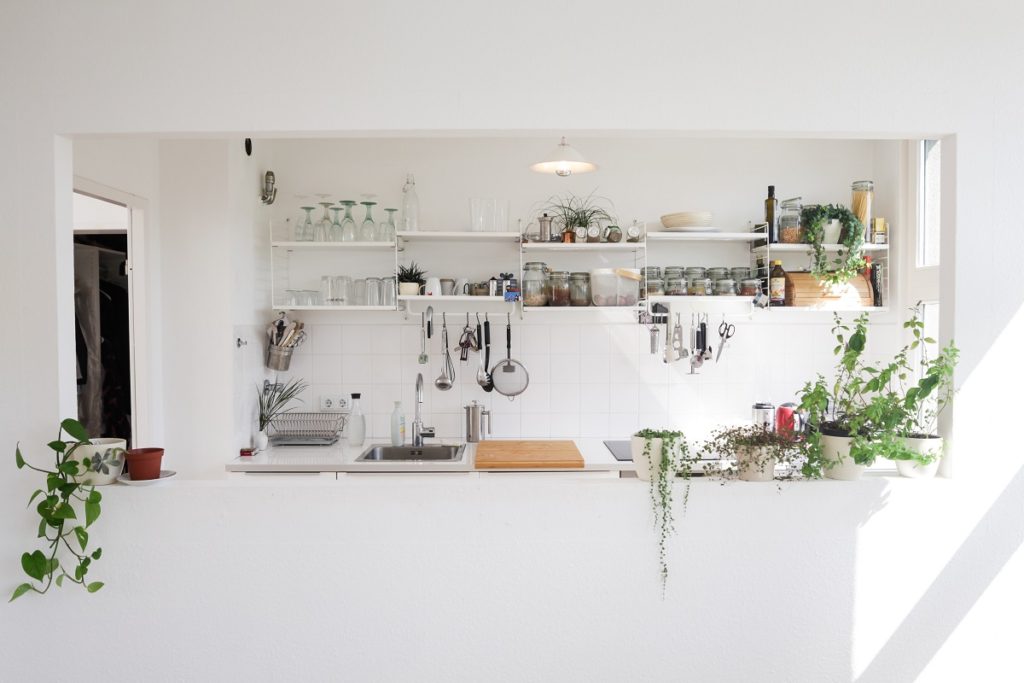 It's all about an open floorplan! If you're looking to quickly elevate your space for a modern look, go for a cut-out that opens the space between your kitchen and family room. This is more affordable than removing the entire wall but will still give a more open, airy feel for a budget kitchen renovation.
#8 Paint the Walls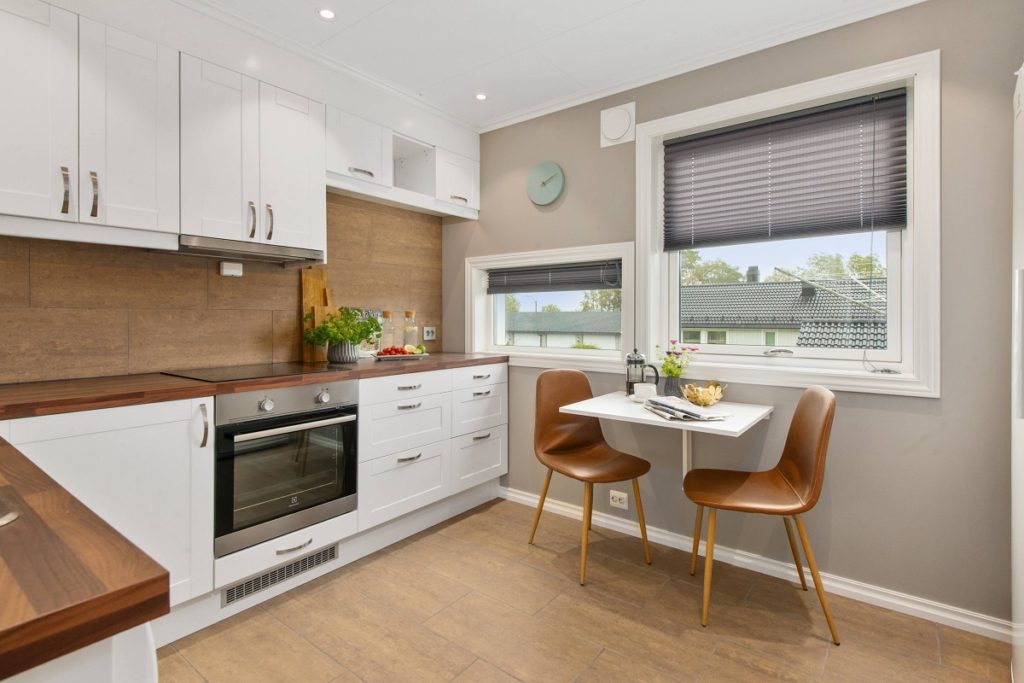 The color of your walls can do a lot to serve your design vision and theme, and updating the paint can quickly get you on-track with that design. Take your time when selecting a paint for your kitchen remodel as it can set the tone for the style of your kitchen – all with an affordable price tag!
#9 Update the Flooring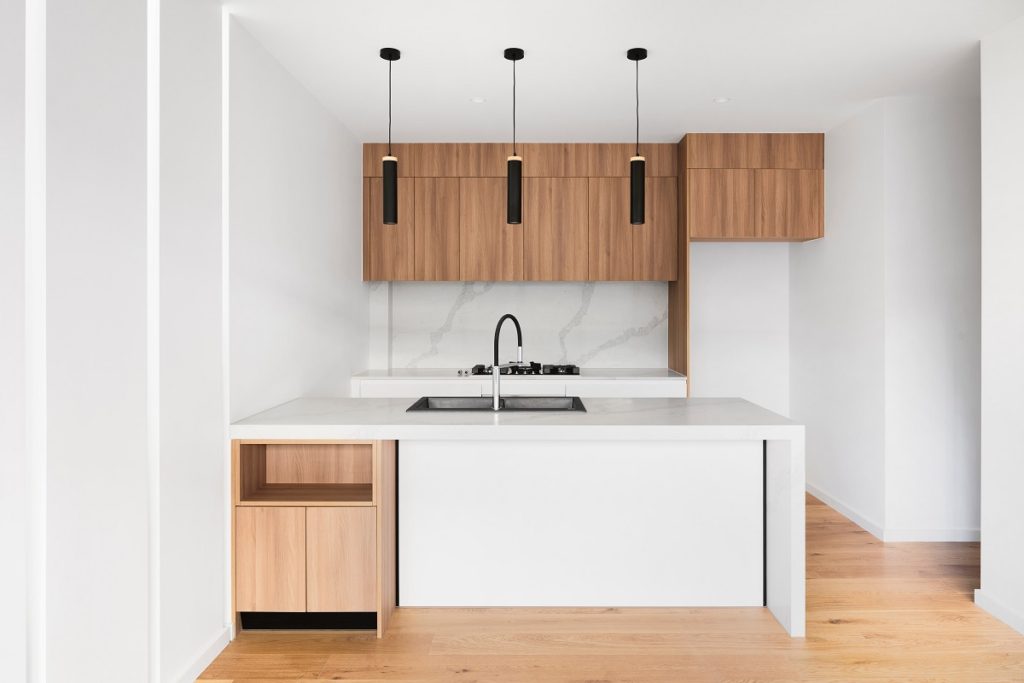 Slightly more pricey than repainting the walls, you can also update your flooring during your kitchen renovation. As we said, this can get pricey, so if floors really must go, try a vinyl alternative instead of tile, or opt for laminate instead of hardwood to try to remain within budget. Don't worry, these budget-friendly choices often still look beautiful, they just have a lower price tag.
#10 Keep It Simple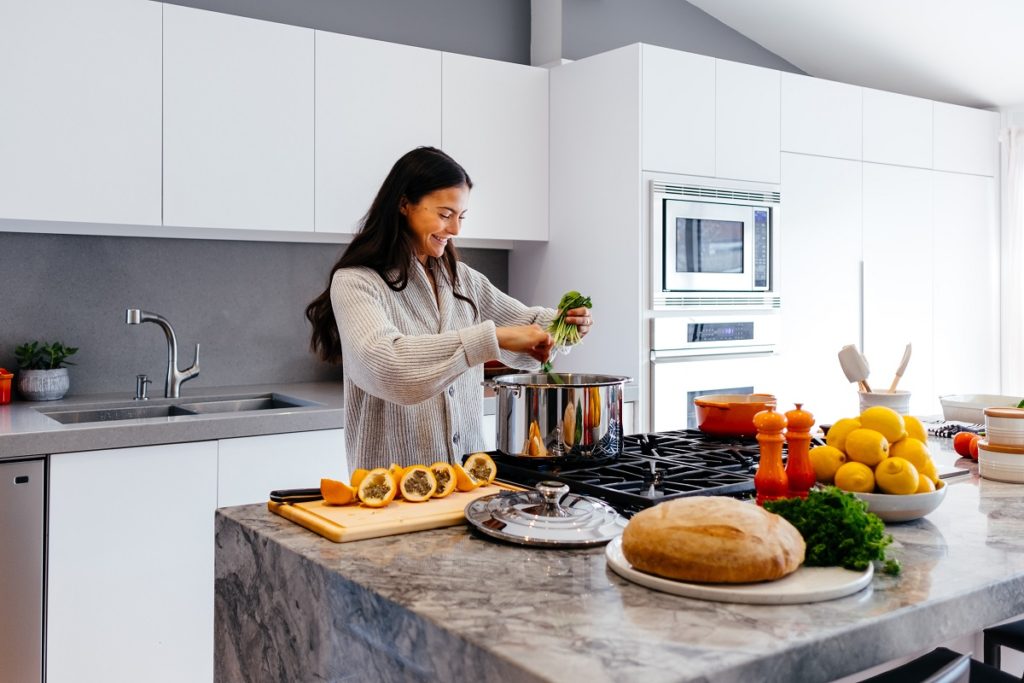 When in doubt, keep it simple! If you're on a tight budget for an affordable kitchen remodel, focus on what really needs to be done to get your kitchen up and running, and be practical when making design choices. A full renovation with the best-of-the-best appliances can cost a lot, and do you really need all the bells and whistles? Make a list of the top things that need updating and replacing in your kitchen first. Trust us, making a few changes can upgrade your kitchen for a modern look without a full-on renovation (and the costs associated with it).
Conclusion
There are many ways to save money in the kitchen renovation process, and it comes down to those little decisions and your must-have changes. With a few tweaks and considerations, you can upgrade your kitchen without spending all your hard-earned savings.
If you're ready to get going with your kitchen renovation, our team at Granite Selection is happy to work with you to find the right natural or fabricated stone from our wide selection, working with your specific design and budget needs to find the perfect choice. For more on our materials and services, visit www.graniteselection.com or give us a call at 888-906-3317 today.
About author