5 IDEAS FOR GRANITE KITCHEN ISLAND DESIGN
July 21, 2015
Here are 5 ideas for granite kitchen island design from our experts at Granite Selection.
Breakfast Bar
The breakfast bar is a popular 
stone countertop
 choice for families and single homes alike. This cozy and impromptu seating arrangement brings everyone close to the energy of the kitchen. It also makes cleanup easy, as the hard granite is easy to brush and wipe to a fine polish.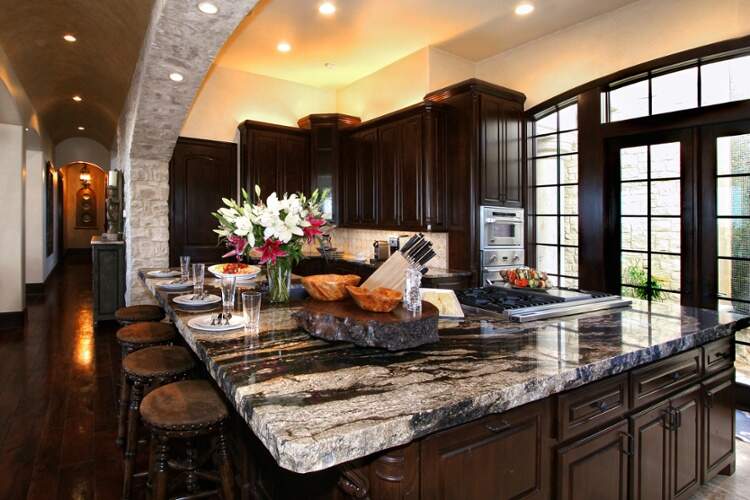 Island Sink 
Many kitchens feature an island kitchen sink that faces towards the house instead of cornering you against the wall. Island sinks are also located more conveniently towards the dining room, which makes cleanup simple. In this example, two sinks are located on facing countertops, which allows you to work on food preparation and dish washing at the same time.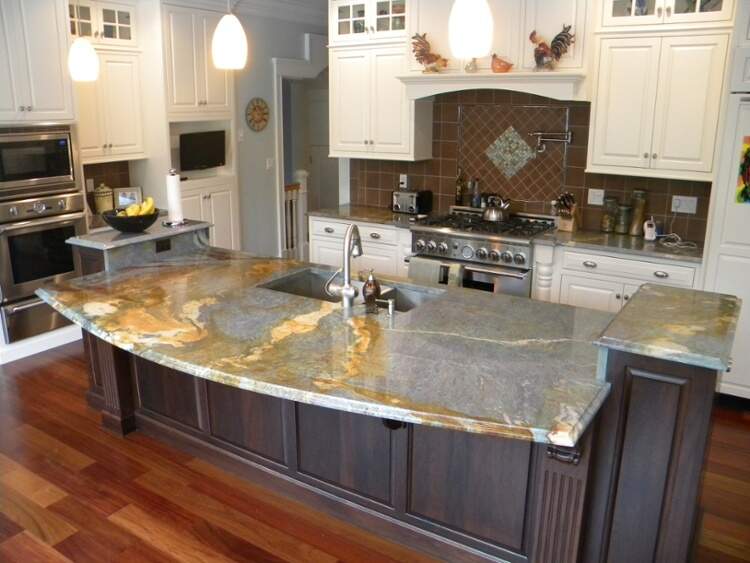 Minimalist Modernism
This stunning countertop optimizes form and function with a simple rectangular countertop and cabinet piece. Working with a designer and contractor to develop your cabinetry to complement your granite countertop  can make a much bigger impact than simple replacing the countertop alone.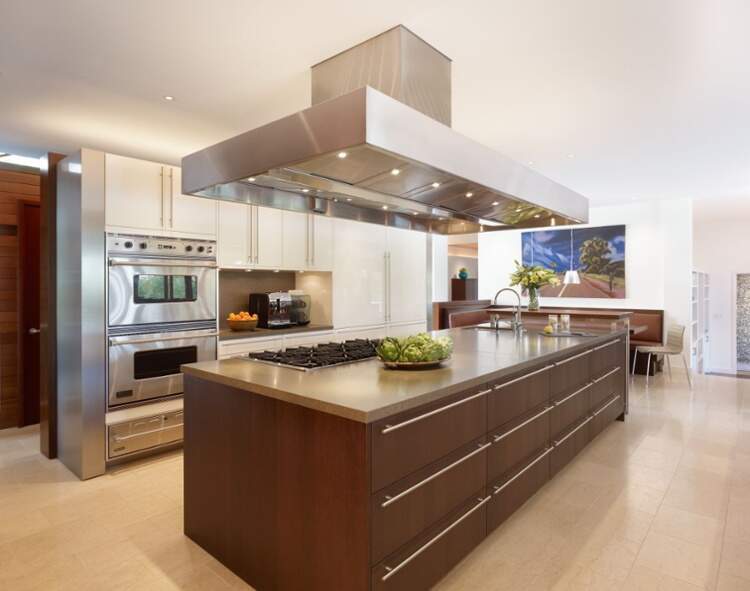 Double Countertop
A two-level counter top is a great way to add versatility to your kitchen space. Whether you use the same granite, two different granites, or two different materials, the visual and practical appeal of this countertop is self-evident. In the example above, a warm blue brushed glassed countertop perfectly complements the sand-colored granite to simulate a lovely beach environment.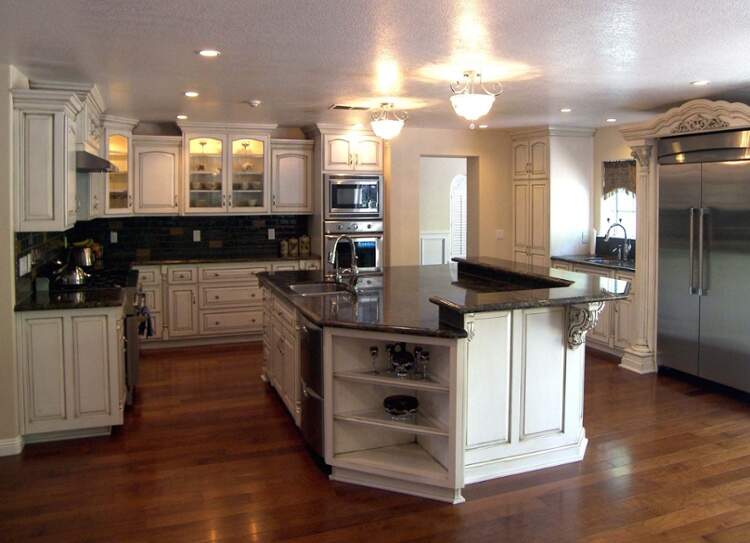 Outdoor Grill Kitchen
Who says granite is just for indoors? In fact, the durability and shine of granite make it perfect for outdoor use, particularly around the grill. Hot flames, smoke, grease, and sharp utensils can deteriorate lesser materials rapidly, but for granite it's no problem at all.