5 MOST POPULAR GRANITE COLORS OF 2015
August 28, 2015
The classic look of granite is an upgrade that can take your kitchen countertops, bathroom countertops, fireplace or flooring to a whole new level. Whether you're working with an interior designer or giving it a try on your own, choosing the perfect granite for your home is an exciting process. It can also be overwhelming, with so many different styles and colors to choose from. However, with the right planning and research, choosing the perfect color can be a breeze. Many people like to start by seeing what the "in" choices are. In 2015, the most popular granite colors range from fun and creative to natural and traditional, meaning there's bound to be something here for every style.
Typhoon Green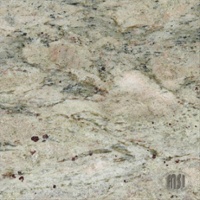 A medium toned olive green stone; Typhoon Green has a veiny natural stone surface.  It features gold, brown and grey highlights. Typhoon Green granite is ideal for kitchen countertops, bathroom vanity countertops and fireplaces. It is one of the rareest granites and can vary from batch to batch, although its unique pattern remains consistent. Its highlight colors range from dark warm brown to light pastel green.
Rosewood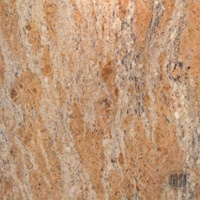 Originating in India, Rosewood is a natural stone used for both indoor and outdoor countertops, as it can withstand subzero temperatures. Considered one of the classiest granites, its primary color is peach, speckled with light gray and brown.  A strong, lively pattern, Rosewood has a rosy gold appearance and is admired for its finish and shine.  With its rosy tones, Rosewood is sure to bring warmth to any home.
Nordic Black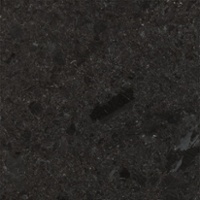 For an alluring appearance in shades of mystifying black woven with fine whites, this trendy granite looks and feels like suede. Originating in Canada, this stone has a polished antique look. Nordic Black is a mid-range granite and can range from cool taupe-like tones to warm honey. Though it feels like suede, Nordic Black is as durable as any granite.
Namibian Gold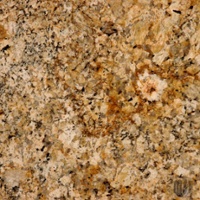 With warm, rich hues of cafe brown and khaki tones embedded with obsidian and mica, Namibian Gold is aesthetically pleasing and is a fantastic choice of stone for kitchen countertops, floors and walls — both indoors and outdoors. Deep grey veining and black mica chips come together to create a gorgeous pattern that is woven throughout the golden granite countertops, and depict the perfect setting for warm and joyful moments in the kitchen. Namibian Gold can make a statement all on its own or can be complemented by Tumbled Marble backlash tiles.
Picasso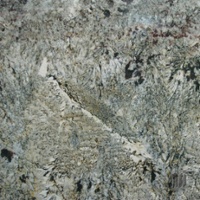 Originating in Brazil, Picasso is also known by industry experts as "Crazy Horse". Picasso Granite is sure to bring life to any kitchen or bathroom countertop, fireplace or even flooring. It is a bold and creative natural stone with brown and gold veiny colors. It takes after Pablo Picasso's unique style. Even though the golden brown veining is a busy pattern, the dark speckling gives this stone a cohesive, natural look.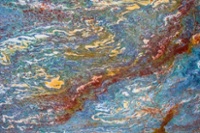 Whatever kind of granite you choose, whether traditional or all the rage, you can rest assured that the classic look of granite is always in style. Expert employees at Granite Selection are available to help you choose the color countertops in chicago that fits your home and style best.