Factors to Consider When Choosing a Quartz Countertop

by Paul Batashev
Updated: May 31, 2021
Quartz is a special type of stone. It is very hard and durable. As a matter of fact, it is the 4th hardest stone and is often mentioned in the same breath as topaz and diamond. Quartz can also look very elegant and intricate. Having weaves and patterns that are unique, classy to edgy colorways and designs, it is an interior designer's very nice plaything. This is why quartz can be seen a lot in the kitchen and bathroom countertops. Both for residential and commercial spaces alike.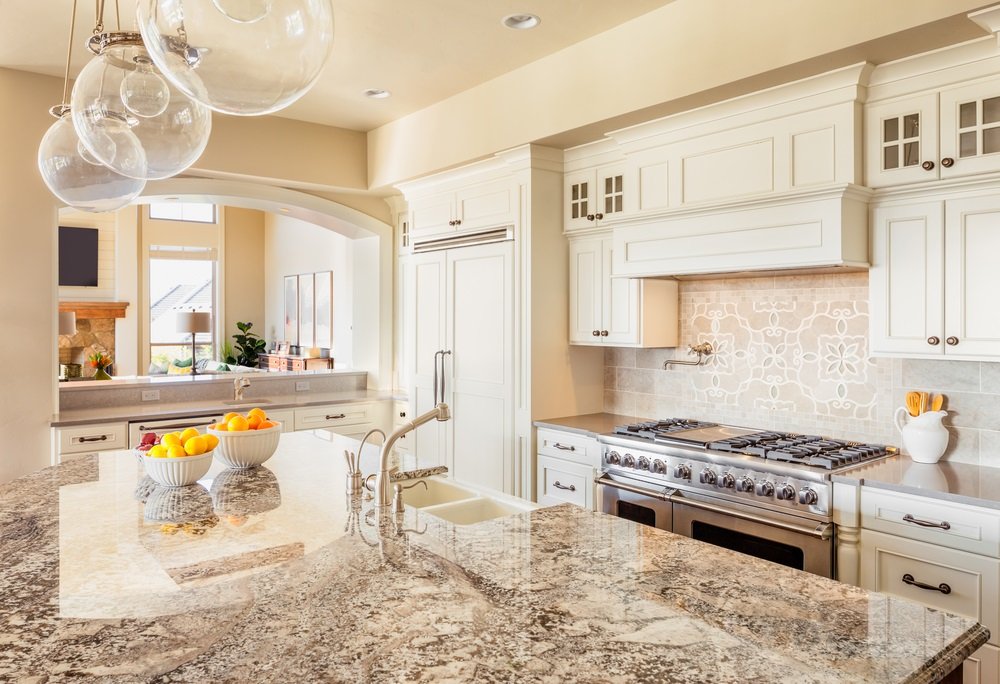 Quartz can also last a very long time. If you're a fan of the saying if it's not broken don't fix it, then your choice of a quartz countertop can stay with you for a very long time. Overwhelming isn't it? To top it off, choosing the right countertop might just be one tick of a laundry list of choices for your project space.
Don't stress. We've broken down a few tips and tricks that experience homeowners and professionals use to improve your chances of getting this choice right.
How to choose Quartz countertops?
A daunting task in and of itself but once broken down into smaller bits may be more manageable. Smaller and simple tasks will help you visualize the win over the horizon much much easier by giving you easily doable milestones.
Visual Appearance
The look. Part of the pride of having a stone countertop is the look it gets from foreign eyes. Eyes who might set on them once or twice. More important than that is how it looks to you, the homeowner. You're the one who gets to wake up every morning and look at this countertop while you drink your morning coffee or make breakfast.
Quartz comes in several colors. Each color bringing a different kind of attitude or mood. From the simple classic pearl white to the intricate and tantalizing Antico Cloud. Keep in mind this is just in the realm of whites. There are tons more to choose from.
Quartz also comes with a host of different patterns and designs. This can be the chemical X that your countertop needs to be one of a kind. Or it can just fail to work with the rest of the room.
Suppliers and designers will usually have pallets of colors and patterns to choose from. Visualize with the rest of the space to see what works best. Looking only at the color might throw you off. The same goes for just looking at the patterns. Make sure to consider both.
Appearance should be considered when choosing quartz for your home. See our quartz countertop projects, and choose the best.
Thickness
We're now moving more into the function territory. How thick or thin your quartz countertops have both advantages and disadvantages. It will also contribute to the aesthetics, but for the most part it impacts function.
The thickness of the stone countertop will determine how much weight it can bear. Although strong and sturdy, quartz can still break. If you are designing your kitchen fo heavy use and abuse, then thicker is the way to go.
Thinner countertops are lighter and look more sleek and modern. However, they would not have the brute strength that thicker countertops will. They can also be much cheaper.
We understand that design is only limited by your budget and your imagination. But design includes function, reliability, and longevity. Small compromises now might lead to big problems in the future.
Finish and Edge
The devil is in the details. This might be a phrase you've heard hundreds of times. And indeed it is. A small detail can give you a major win, or spell total disaster. Like a single dissonant note to a piano piece, a mismatch in the small details can hurt your overall design.
A white quartz countertop can look modern and sleek with a straight line edge. The same white quartz countertop can have a very classic and artsy feel with curved and rounded edges.
A polished countertop will fit very well with a classic and more upscale home. A satin finish will be more appropriate to a more modern looking apartment or condo, giving it a straightforward and minimalist look.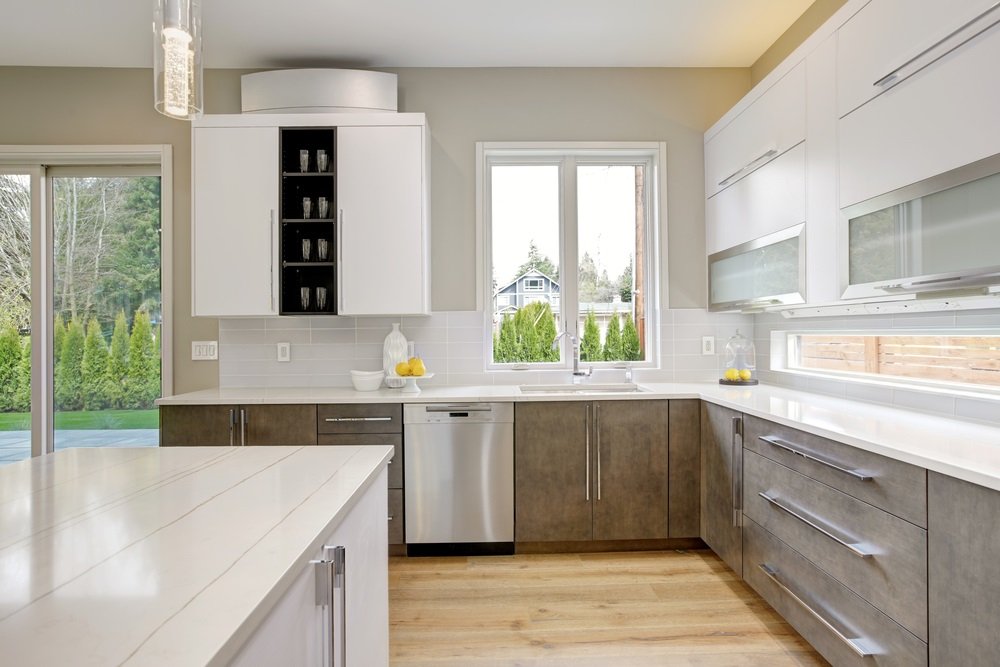 Appliances and Overall Motif
Read the room. There isn't a singular item, color, pattern or finish that's perfect for your space. Perfection is achieved by the combination of dozens if not hundreds of little details put together in a cohesive manner.
The value of the countertop is how it adds to the space. In some cases, it might be a centerpiece. At other times it can play a supporting role.
One best practice is to physically or digitally cut out a picture of your room and superimpose cutouts of countertops with different colors and patterns. This helps you visualize what works and what doesn't in a more real-life situation rather than relying solely on imagination.
Don't hesitate to ask for help. You can actually take a picture of your space when shopping for countertops and juxtapose is with the samples at the supplier. Bouncing ideas back and forth can actually help you get to the best choice.
CHOOSING A COUNTETOP FOR YOUR KITCHEN OR BATHROOM?
We have 300+ quartz countertop colors and patterns in our latest 2020 collection. Call us and we'll be more than happy to asnwer your questions and give you a free estimate.
Conclusion
Any choice must consider the rest of e space and the overall design. Small details contribute greatly to the look and feel of your kitchen or bathroom. A single color can impact the room differently if presented in different tones, shades, and finishes.
Choosing the perfect countertop can be overwhelmingly stressful but once broken down to simpler and more understandable tasks it can suddenly be doable.
It is also best to always consult with professionals. These are people who have worked on projects similar to yours several times over. They have seen what works and what doesn't and may have developed what you would call an "eye" for the job.
Granite Selection is one such professional and probably the best at it. We are the leading supplier of engineered and natural stone in the Chicagoland area. Our yard has over 14,000 slabs to make sure the perfect choice is available for you. We are located at Elk Grove Village, Illinois, and will service the surrounding 70-mile area. Give us a call at (888) 906 3317 and we'd love to help you find the perfect countertop for you.
About author