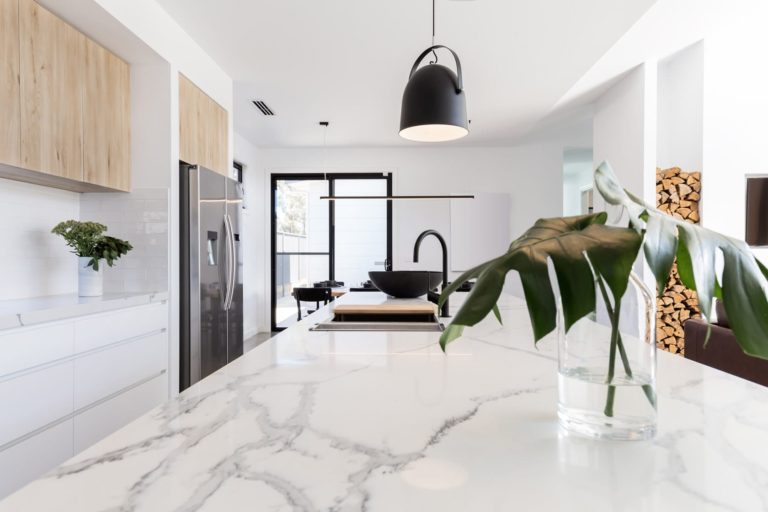 OVER 14,000 SLABS IN STOCK
The Largest Selection of Kitchen Granite, Marble and Quartz Countertop Stones in Chicagoland
Welcome at Granite Selection - Your Local Granite & Quartz Countertops Company
Whether you're looking to upgrade an existing space or design a whole new kitchen or bathroom from scratch, Granite Selection is here for you. We offer a vast array of quartz and granite countertop options, from refined and elegant to flashy and fun. We'll even advise you on patterns and colors to pick to ensure your countertops match your vision.
If you're searching for the best in Chicago, countertops from Granite Selection should be your first choice.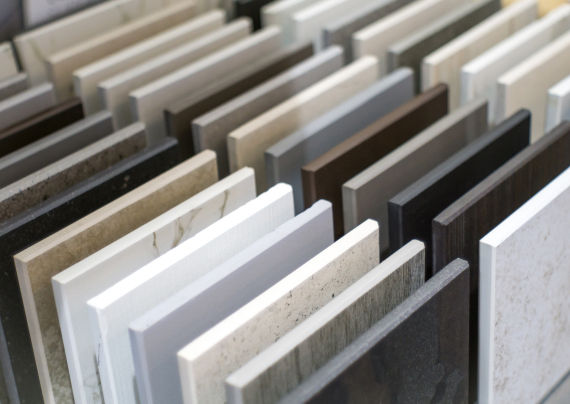 Large Selection of Quartz Countertops in Chicago
With so many colors and patterns to choose from, quartz countertops are the perfect choice for both bathrooms and kitchens. Try our top-notch quartz for a gorgeous kitchen redesign or level up your space with tasteful quartz bathroom countertops.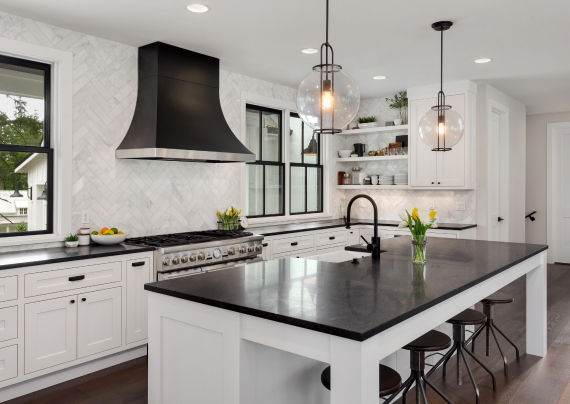 Granite Kitchen & Bath Countertops in Chicagoland
Granite countertops are ideal for bathrooms and kitchens alike, fusing elegance and easy maintenance to make your space beautiful as well as functional. If you're looking for high-quality granite countertops in Chicago, you've come to the right place!
Most Chosen Stone Countertops
Our approach
Price
No Hidden Fees — Guaranteed

We Offer The Best Prices For Granite, Marble and Quartz Countertop Stones In Chicagoland

As A Wholesaler, We Bypass Expensive Middlemen To Give You The Most Competitive Price
See our specials

→
Selection
We Carry Over 14,000 Unique Slabs Of Stone, In Over 400 Stone Colors, In Our Elk Grove Warehouse

We Have Over 1000 Granite And Quartz Remnants In Stock

We Are Continuously Receiving New, Unique Stones

Our Customers Have Access To The Most Notable Quartz Brands On The Market
See all stones

→
Quality
We Utilize High-Precision Laser Estimate, and Advanced CNC Cutting And Polishing Technology

Our Professionally Trained Countertop Installers Have at Least 10 Years of Experience

We have Installed 5,000+ Countertops In the Chicagoland area with a 99% Customer Satisfaction Rate
See our process

→

Are You a Contractor?
Buy in Bulk!
Contractors, find out how to save money with Granite Selection by buying in bulk through our expansive and affordable bundles and Volume Discount Pricing programs.
Learn More

→
Your Granite & Quartz Countertop Installation Company in Chicago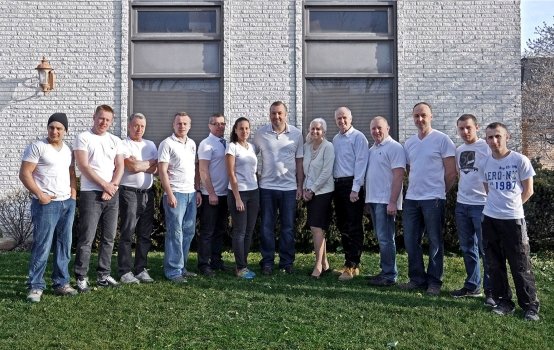 01. OUR HISTORY
Located in Elk Grove Village, IL, Granite Selection specializes in natural stone distribution, design, fabrication and installation of fine custom granite countertops, marble vanities, shower walls, and fireplace surrounds. Our reputation for quality work at affordable prices brings us tremendous business through referrals from our satisfied customers. Check out our Projects page for examples of our work.
About Us

→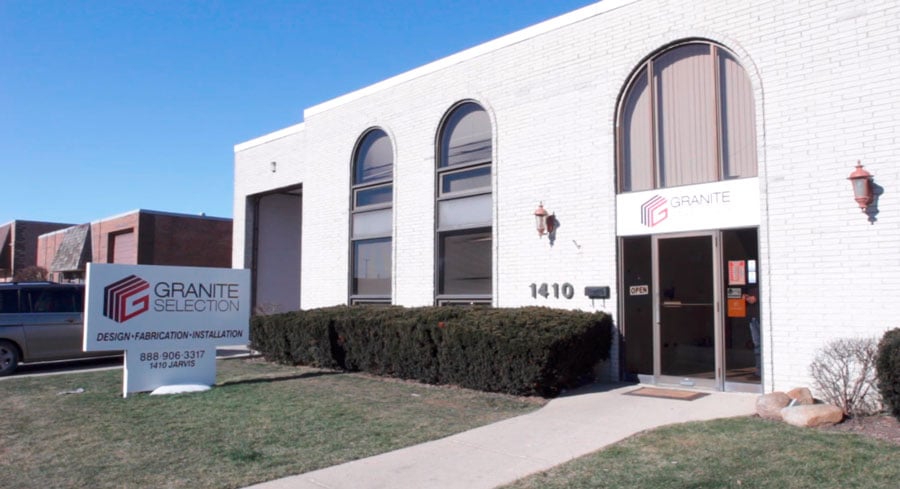 02. WHY PEOPLE CHOOSE US
Digital laser template and estimate
Precision digital water jet CNC manufacturing
Professional installation
A 15-year sealer application, edging, and a single bowl sink and sink cutout.
Awesome online customer reviews. We guarantee that you will be impressed working with our Chicago granite countertop installers.
See our Process

→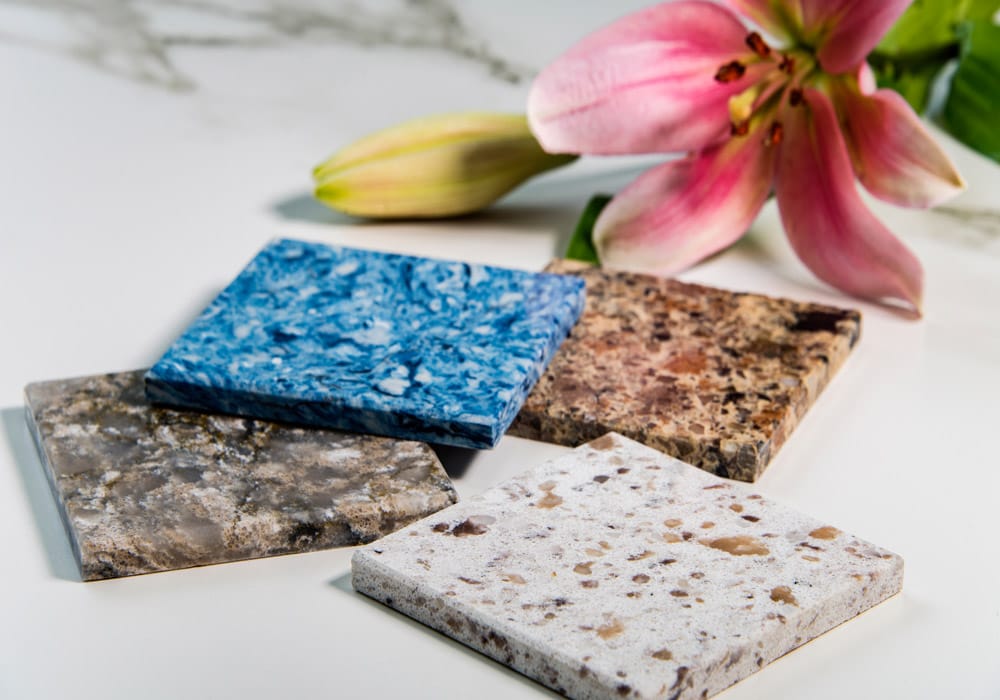 03. BEST PRICE ON GRANITE COUNTERTOPS IN CHICAGO
At Granite Selection, we are able to sell exquisite granite at affordable prices through our close partnership with local suppliers. Our supplier partnerships know that we take great pride in our work and craftsmanship and they understand that, when they work with us, they are working with a qualified company who takes their business very seriously.
See our Specials

→
Recent Articles
On Natural Stone Countertops Selection and Maintenance
read our blog
1 hour In the world of kitchen countertops, quartz is one of the superstars. There is no question that it…
read more

→
Undermount sinks look good with granite countertops. It adds a modern look to your bathroom or kitchen while simplifying countertop…
read more

→
Granite has remained a popular countertop choice for kitchens and bathrooms since the 1980s when designer Deborah Sussman renovated a…
read more

→

Let Us Help You
Do you have questions about granite or quartz countertops in Chicago?
Request a free consultation or visit our office.
contact us

→
Proudly providing granite countertops in chicago and the following areas