BEST PRICES ON GRANITE COUNTERTOPS IN ARLINGTON HEIGHTS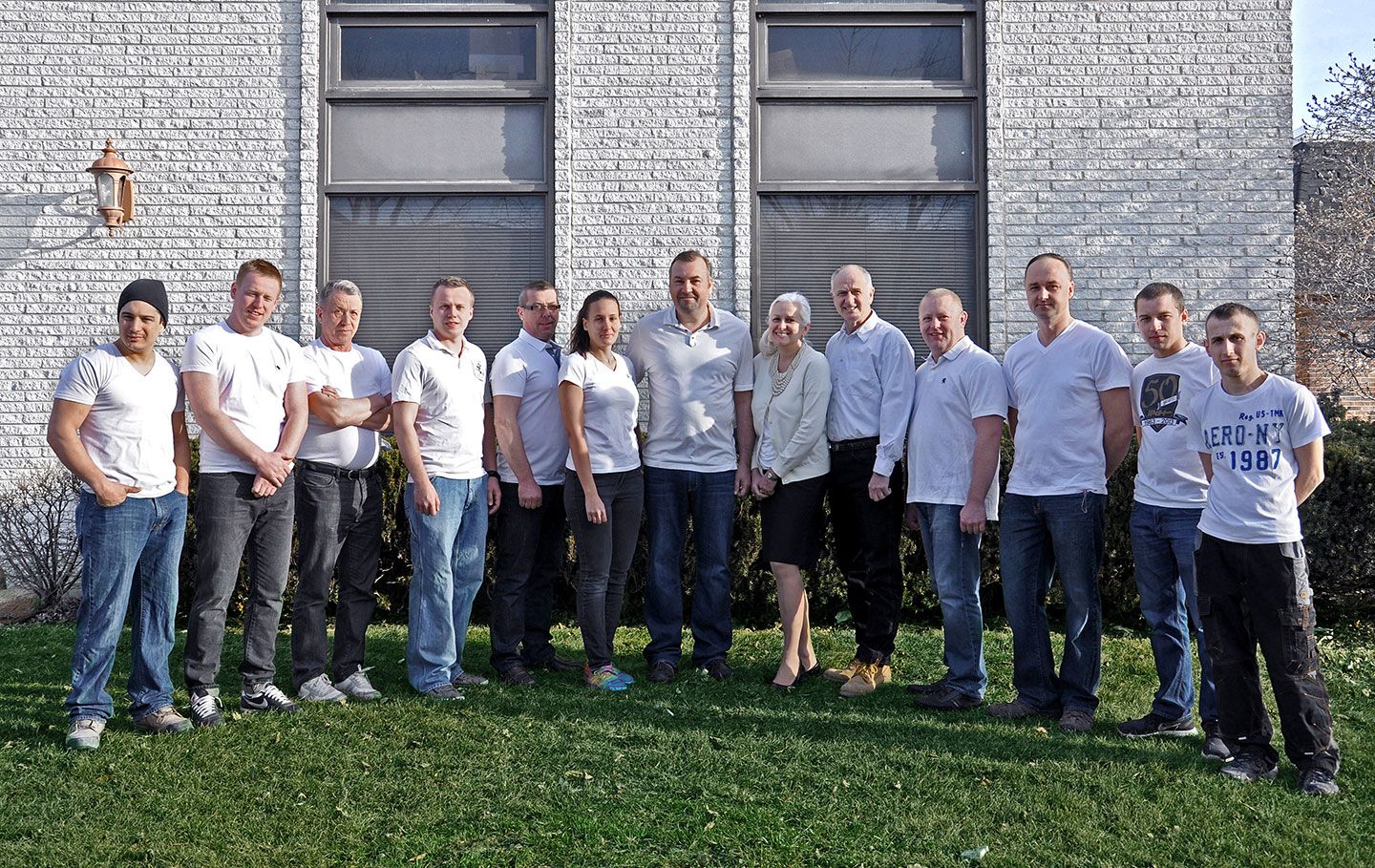 Largest selection of marble, quartz and granite countertops in Schaumburg and Chicagoland. Over 14,000 slabs in stock.
Best granite prices in Chicagoland starting at $29.99 sq.ft. installed with no hidden fees!
Premium quality 1 1/4" (3 cm.) granite.
Digital laser template and estimate.
Precision digital waterjet cnc fabrication.
Professional installation.
15 year sealer application.
Awesome customer reviews on Google+ and Facebook.
Our Quartz and Granite Countertop Projects in Arlington Heights
see all projects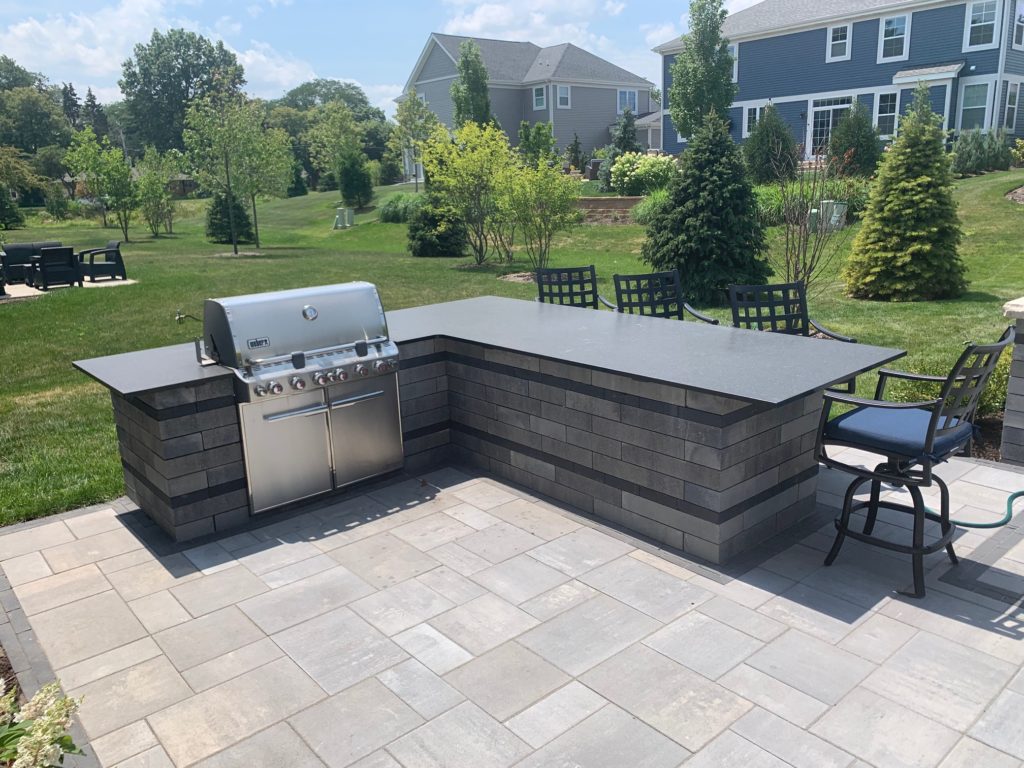 Leather black pearl granite, Outside grill in Arlington Heights, IL
Square foot:

68 sq. feet

Type of Stone:

Black Pearl Granite

Edge:

Standard Eased

Location:

Arlington Heights
View Project

→
GRANITE SELECTION, CHICAGOLAND'S FINEST FOR GRANITE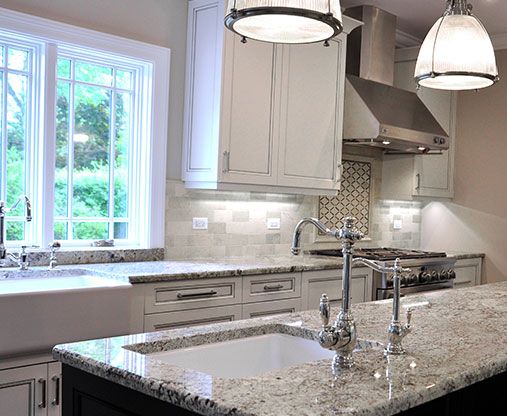 We at Granite Selection work hard to provide each client with the individualized, custom service they deserve.  We want all of our customers to have their dream kitchen and work hard to meet every budget.
We are proud to offer one of the largest selections of natural and fabricated stones to the Chicagoland area. Granite Selection employees abide by the firm belief that the perfect stone exists for every home, and they love helping clients find "the one" for their renovation. Employees love for what they do shows up in the beautiful quality of their completed projects.
Whether you're planning to remodel one room or your entire home, Granite Selection wants to work with you to create the stylish, gorgeous countertops of your dreams. This is why Granite Selection's mission is to provide the greatest selection of granite at the most affordable prices in the area.
Granite Selection only works with craftsmen, builders and contractors who share their appreciation for quality work and a professional experience for the client
GRANITE SELECTION FOR THE RESIDENTS OF ARLINGTON HEIGHTS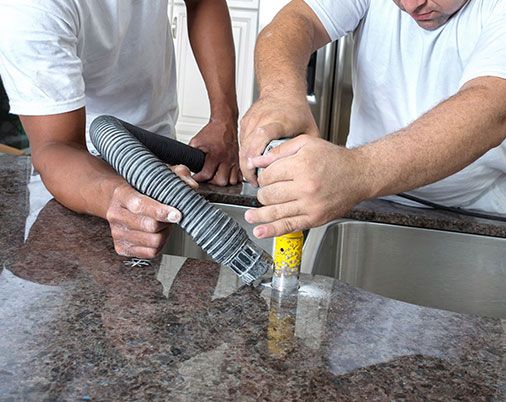 Proudly serving all areas in and around Chicago, Granite Selection has completed many bathroom and kitchen renovations in the village of Arlington Heights. Granite Selection has built its customer base in the same steady, progressive way that Arlington Heights has grown as a village; by building off hard work, quality service, and premium products.
Granite is one of the most luxurious, yet practical upgrades you can make to your kitchen and bathroom, as its strong surface will last for years to come. If you're thinking about remodeling your countertops, it's important to pick a company that really takes pride in what they do and is meticulous in their care and production. Granite Selection is considered a leader in natural and fabricated stones in the Chicago area.  The employees approach their work with great integrity and only use stones they would be proud to show off in their own homes.  Customers continue to rave about Granite Selection, and their craftsmanship speaks for itself.
GRANITE SELECTION: UNIQUE, GORGEOUS AND READY TO SERVE OUR CLIENTS
Whether you're looking for a more classic, traditional aesthetic or want to spruce up your home with edgy urban trends, Granite Selection has granites to fit a variety of homes and decor.
With unique Kitchen Visualizer and Edge Visualizer tools, Granite Selection makes it easy and convenient to experiment with color and edge options from home. For measurements and estimates, give Granite Selection a call!
Directions to our office from Arlington Heights
Head South on N Arlington Heights Rd for about 4 miles
Pass by Mobil Gas Station and use the left 2 lanes to turn left onto IL-72 E/E Higgins Rd. Drive along for about a mile
Turn right onto Lively Blvd and in a mile turn left onto Jarvis Ave.
In 0.2 mile Granite Selection will be on your right
REQUEST FREE IN-HOME MEASUREMENTS OR ASK US A QUESTION