Using Granite in Other Areas Besides Your Kitchen and Bathroom

by Paul Batashev
Updated: May 19, 2021
When it comes to finding the perfect granite slab for your home, the options are seemingly endless. Granite not only brings an unmatched level of sophistication to any space, but it is durable, versatile, and timeless, an addition to your home that will forever be in style.
Nearly any style of the home lends itself well to granite in areas such as the kitchen or bathroom. Granite countertops come in different styles making it easy to find the perfect slab to complement your design style. But beyond the kitchen and bathroom, can granite be used in other areas of your home?
Yes! With a little bit of creativity and the use of your imagination, granite can be used in virtually any space throughout your home. Consider using granite in the following areas throughout your home.
#1: In the Living Room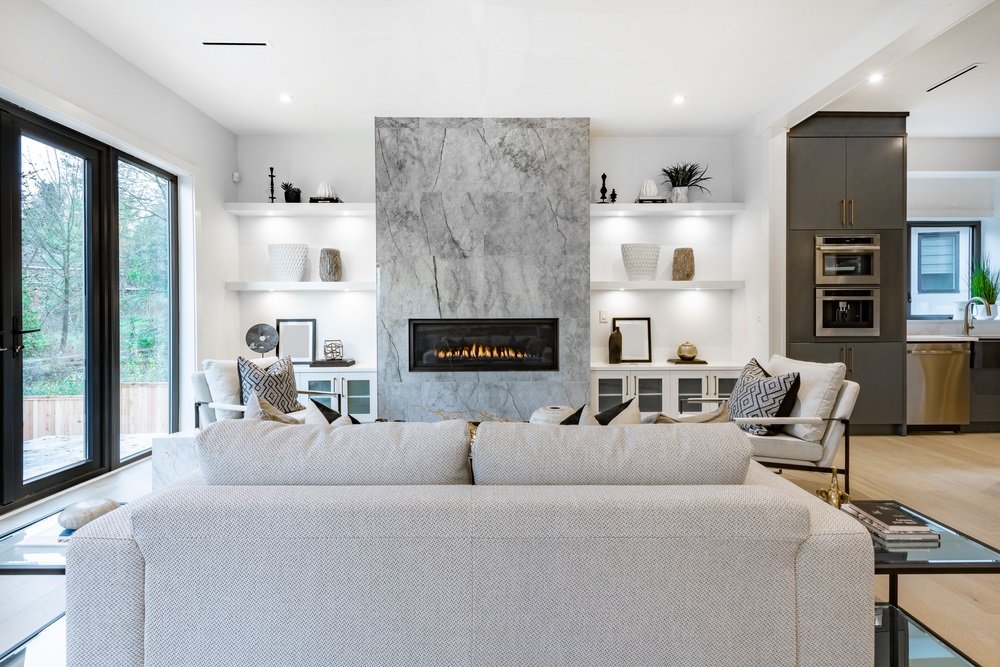 Your living room is likely one of the main gathering areas of your home, so why not dress it up with a bit of granite? Consider creating a granite bar counter using a stunning black granite bar top or add a granite fireplace surround installation.
Family members and guests can enjoy the aesthetic and functionality that granite brings to your living room. The addition of granite is also great for entertaining friends and family when they visit.
#2: In the Laundry Room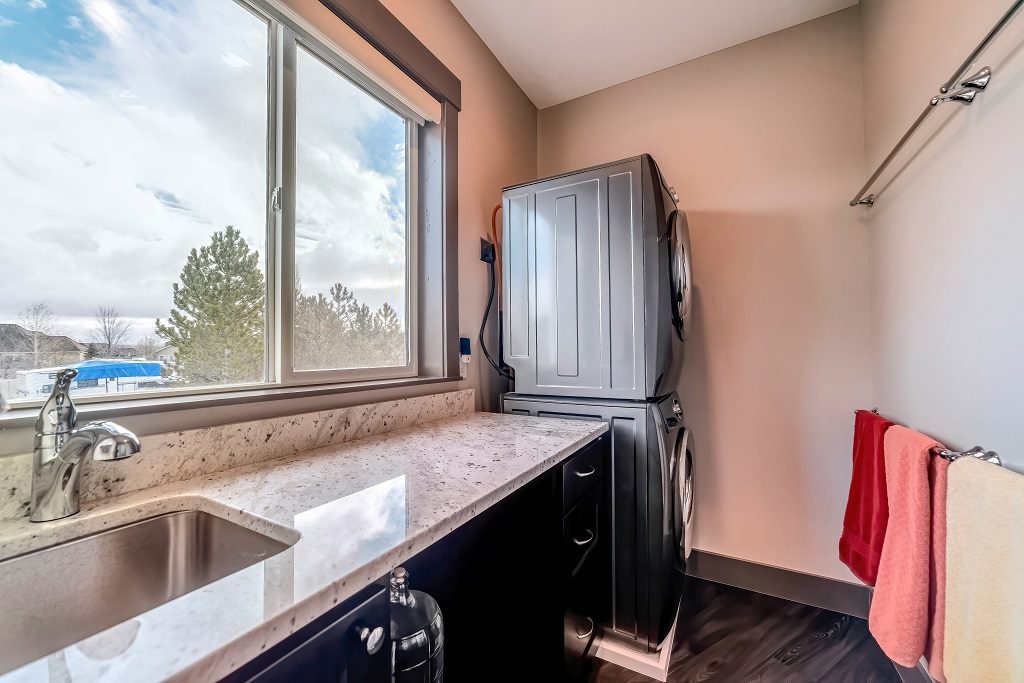 Have you considered laundry room granite countertops? If you haven't, we highly recommend doing so, especially if your laundry room doubles as a secondary entrance point to your foyer. Installing a granite countertop in your laundry room will instantly elevate your space and instantly impress family and guests.
Use your granite countertops to help you fold and store clothes or use them as additional counter space for crafty projects. If you need additional storage space, you can also include granite shelving to add both functionality and beauty. Some of our favorite granites for the laundry room include Bianco Romano and Gray Mist.
#3: On the Patio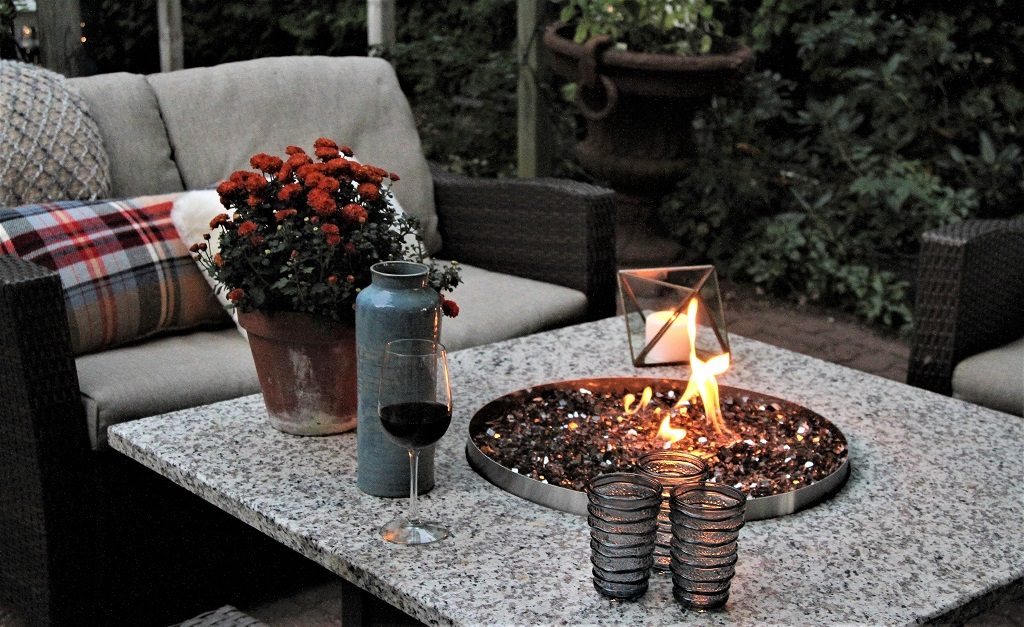 Granite is arguably the best stone choice for your home's outdoor areas, as it isn't impacted by sunlight nor moisture. While granite needs to be resealed on occasion, its overall properties make it easy to maintain. Consider the addition of a granite fireplace surround installation as well.
Granite patios are intricate, sophisticated, and beautiful. You can choose a stone that you have also used throughout your home to create continuity. For example, if your laundry room has Monte Cristo countertops, consider using the same material for your outdoor patio flooring as well.
#4: In the Pool Area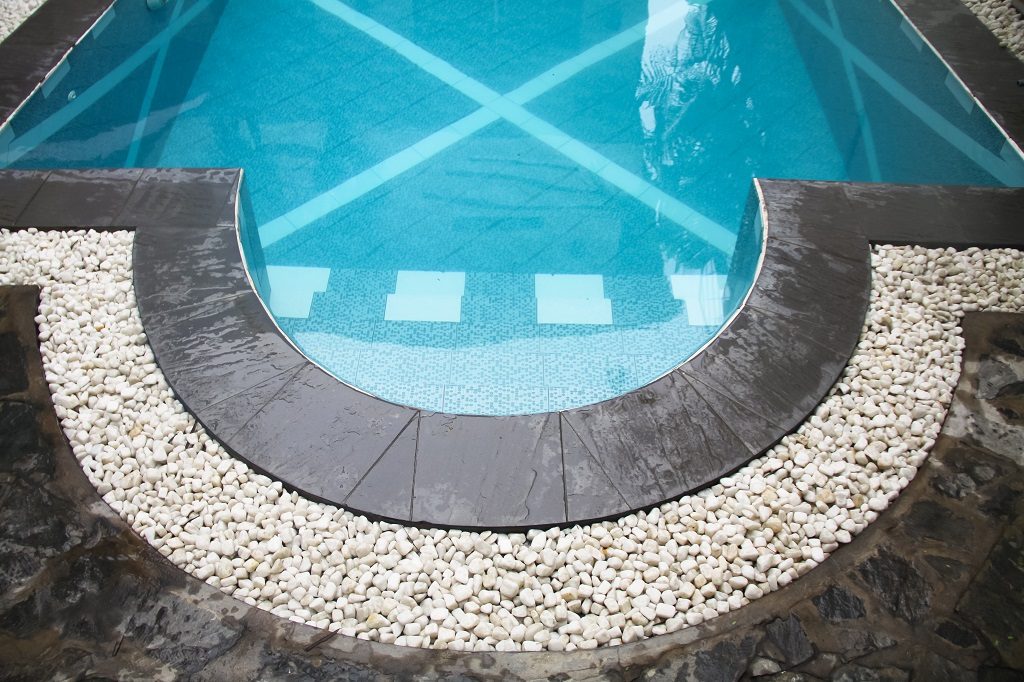 If you are in the process of revamping your outdoor pool and you want to invest in a material that will last, granite is a great choice. One of the densest natural stones and has a low porous rating easily hides stains and withstands the wear and tear of being exposed to water.
We recommend choosing a dark granite variety for your pool to conceal stains and other signs of wear over the years. Some of our most popular dark granites for pools include Nordic Black and Black Pearl.
#5: In the Garage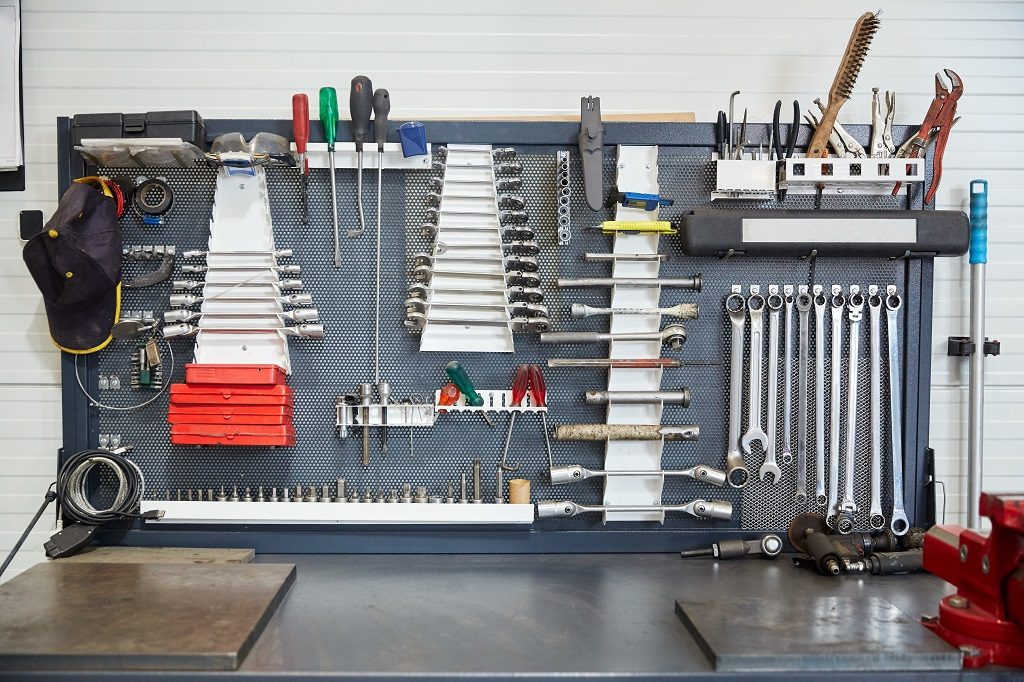 Even if you use your garage for vehicle storage and other utility purposes, consider adding granite countertops for style and functionality. Utilize your new countertops to work on gardening projects while it's raining outside or to store seasonal decor that you may not need at all times.
Some of our favorite granite choices for garages include White Galaxy and Typhoon Bordeaux.
#6: On the Porch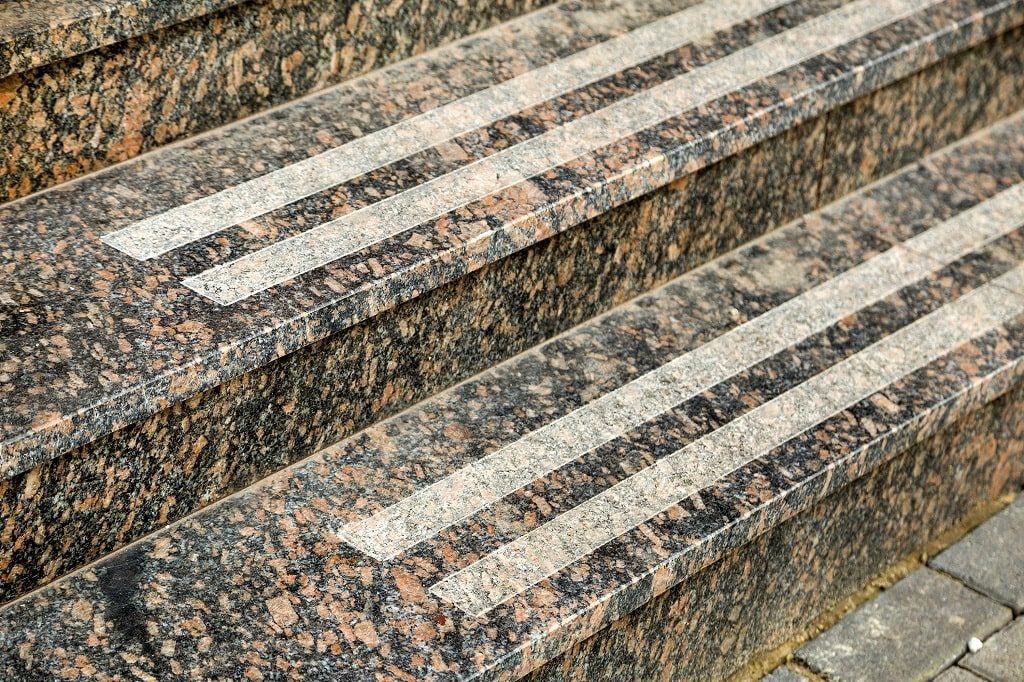 If your home has a porch, consider adding in granite flooring to tie together multiple spaces throughout your home. Your porch is an extension of other functional living areas, so adding granite can create an effortless flow between your home's indoor and outdoor space.
Whether your porch is open or screened-in, consider adding granite such as Moon White or Victoria.
#7: Outdoors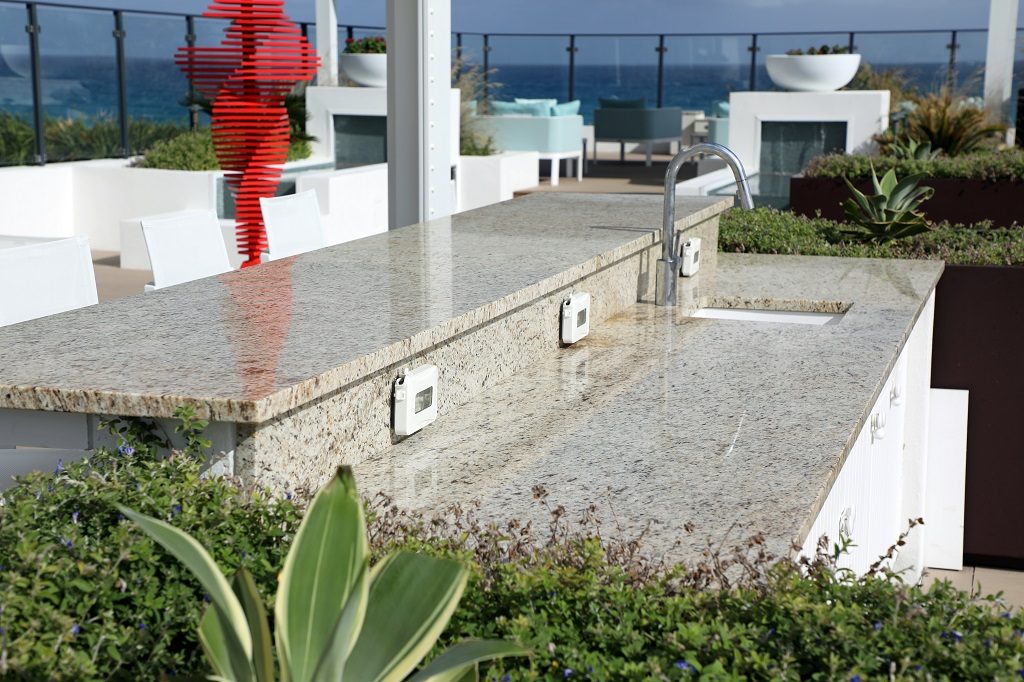 Regardless of the type of outdoor space your home has, consider giving it a refresh with granite. The options for using granite outdoors are seemingly endless; consider granite stone for outside steps or add black granite to your outdoor kitchen.
Since granite withstands natural elements so well, you don't need to worry about it deteriorating over time. As long as you get your granite sealed consistently, you won't have to worry about it deteriorating.
Some of the best granite for outdoor kitchens include White Ice and Angola Black.
Granite Selection Can Help!
Are you ready to explore the copious possibilities that granite offers? With over 14,000 slabs in stock, we have access to the world's finest granite for your home. Get in touch with us for a fast quote on your upcoming project, or you can call us directly at (888) 906 3317!
About author