Top Signs You Should Replace Your Countertops
by Paul Batashev
Updated: June 11, 2021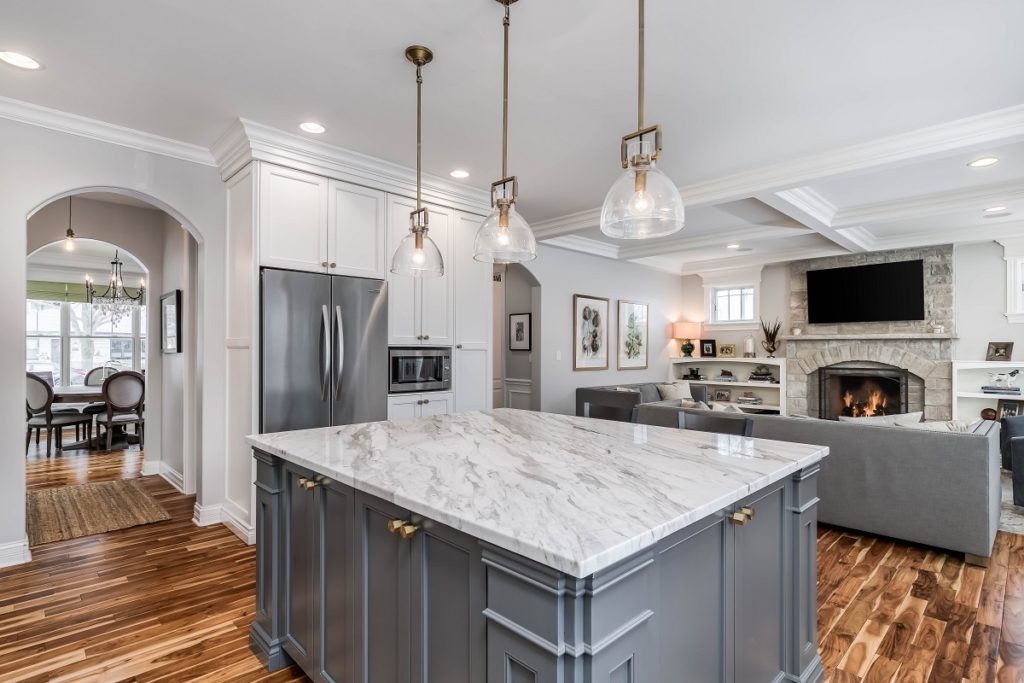 Outdated, shabby, or cracked stone are common indicators your kitchen or bathroom countertops need replacing. Moving house is another reason to revamp countertops, especially if you want to increase its selling price.
Replacing granite countertops, or any kind for that matter, can be costly and inconvenient, so it's no wonder most people neglect it until their kitchen is in dire straits. If you're still in denial, here are five signs that you should replace your countertops sooner rather than later.
Your Countertops are Damaged Beyond Repair
If your marble, quartz, or black granite countertop is cracked or worn, and you've done your research, and it still can't be fixed, then it's time to replace it. Cracked countertops present a cleaning challenge as it's difficult to get rid of bacteria thoroughly. This can become a breeding ground for harmful germs and a dangerous health hazard.
Similarly, countertops with stubborn etch or fire marks that can't be removed through sealants or light sanding should also be replaced. Serious signs of wear and tear can make your entire kitchen look worn and shabby. Any stone countertops eroded down to the wood are also a sure sign for replacement. This might include living room countertops like granite bar tops with ugly etch marks or granite fireplace surround installations with burn marks.
You are Selling Your House and Want to Increase Its Resale Value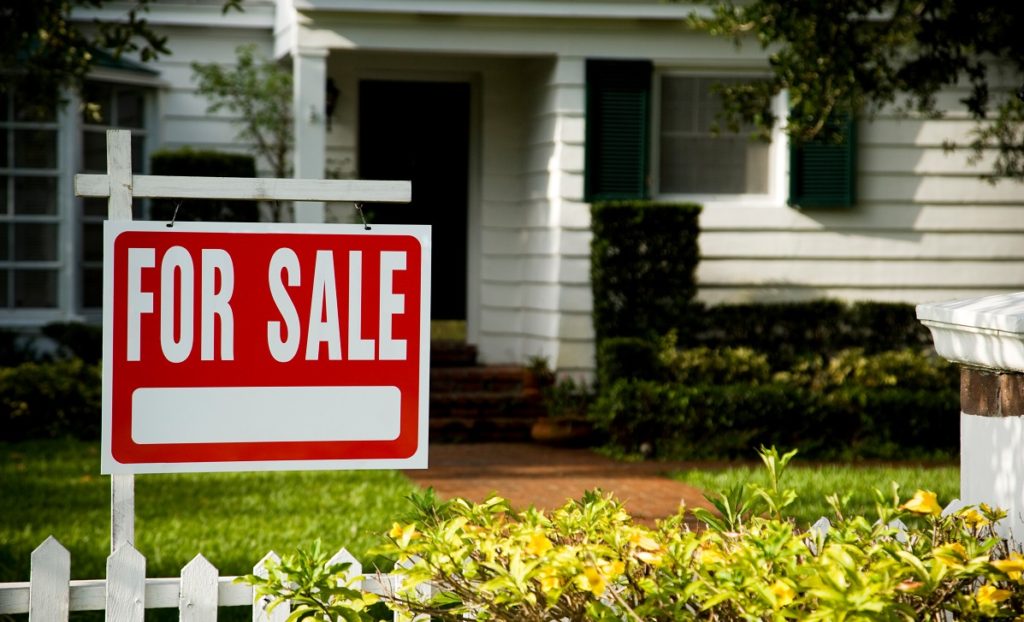 Replacing kitchen countertops can add as much as $20 000 to the resale value of your home. An old or grubby kitchen can put off prospective buyers, especially those looking for a move-in-ready home. To the buyer, a newly renovated kitchen means they won't have to invest any money upfront on upgrades, which is a hefty bonus.
In a survey by Southern Living, a renovated kitchen ranked as the second most important thing prospective buyers looked for when purchasing a residential property. Well-worn countertops can put prospective buyers off, especially first-time buyers looking to perform minimal upgrades once they've moved in. Of all potential upgrades, countertop replacement is one of the more lucrative home improvements for resale.
Your Countertops Look Outdated
Unless your house is intentionally designed with vintage appeal, it's probably a good idea to revamp countertops that are old, even if they are in relatively decent condition. Laminate countertops, for instance, tend to look dated, especially if the rest of your home is more modern. If you're going through the trouble of doing home or kitchen renovations, you may as well replace your countertops at the same time.
While you'll incur an additional expense you may not have budgeted for, it will save you time and can even make you money in the long run. In general, kitchen countertops should be replaced every 10-15 years, which is roughly the lifecycle of interior trends. At Granite Selection, we have a massive selection of options to suit every budget and lifestyle, so you're bound to find something you like.
You No Longer Like Your Countertops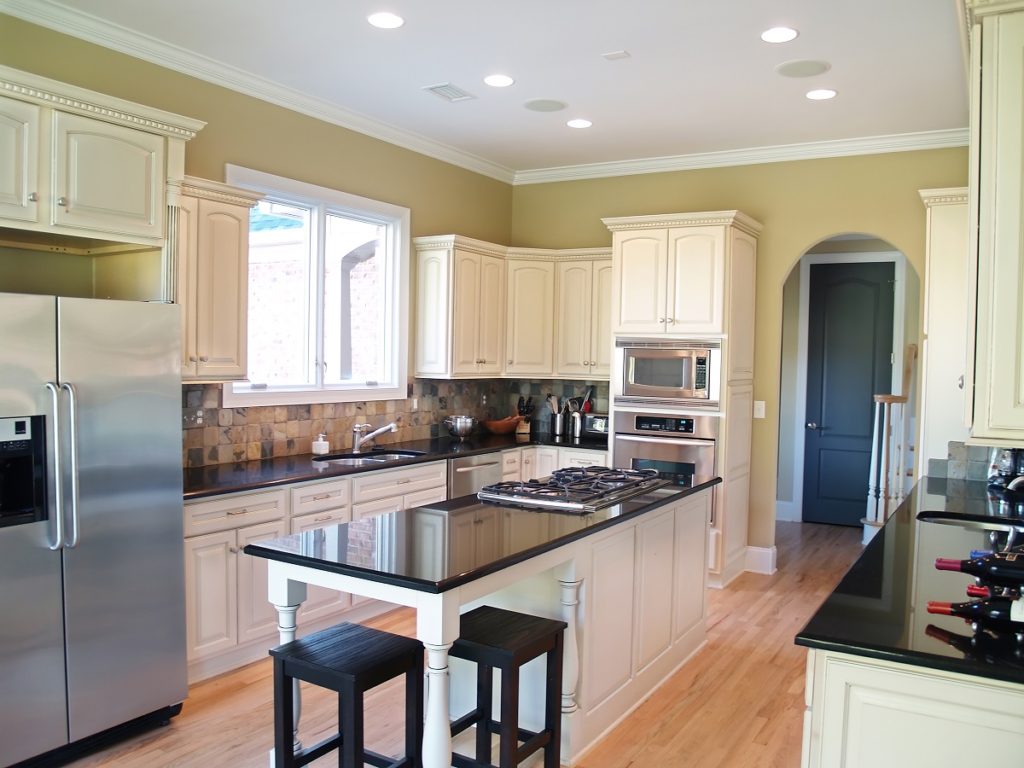 A home is a reflection and extension of the people living in it. If your kitchen and bathroom no longer inspire you, then perhaps it's time for a change. Outdated countertops can make a space look drab and cheap, particularly if they are worn. A simple countertop replacement can completely transform the look and feel of your home.
In some cases, you might even be able to replace the countertop without replacing cabinets. Opting for a timeless natural stone like granite or quartz with modern edging will ensure your kitchen doesn't date as quickly. If you're unsure, you can always chat to one of our experts, who can advise you on what will look best.
Should I Replace My Countertops Anyway?
Signs of wear and tear don't always necessitate immediate replacement. A fresh coat of sealant might be all your countertop requires. You may need to reseal your countertops if:
It's been over six months since you've resealed your countertops. Seal maintenance differs from stone to stone and depends on usage. If your countertop lacks luster, this may be the solution.
Etch marks naturally occur. Unless there are many marks or liquids that have seeped deeply into the stone, etching can usually be removed by re-sealing.
If you notice an increase in moisture rings left behind by glasses, then it's probably time for a re-seal. While there are DIY options on the market, it's best to check with a professional if your countertops require additional repair work.
DREAMING OF A NEW KITCHEN?
Conclusion
From slab fabrication to artistic installation, Granite Selection provides quality work at affordable prices. We possess an incredible collection of stone types and colors to revamp any household countertop and transform your home. As expert fabricators, we're adept at replacing kitchen countertops of all sizes. Call us at (888) 906 3317 or click here for a fast quote.
About author