The 411 on Laminate Countertops
by Paul Batashev
Updated: June 07, 2023
Over 100 years ago, two engineers discovered how to substitute mica rocks for high-pressure plastic resins. The two engineers named the substitute Formica in recognition of the material it replaced.
The name stuck, and millions of homeowners' lives changed with Formica laminate countertops and other products. The most prominent product the company sold was their laminate countertops.
Through most of the twentieth century, laminate was one of the most popular choices for countertops. Over the last few years, natural stone countertops like marble and granite became more popular.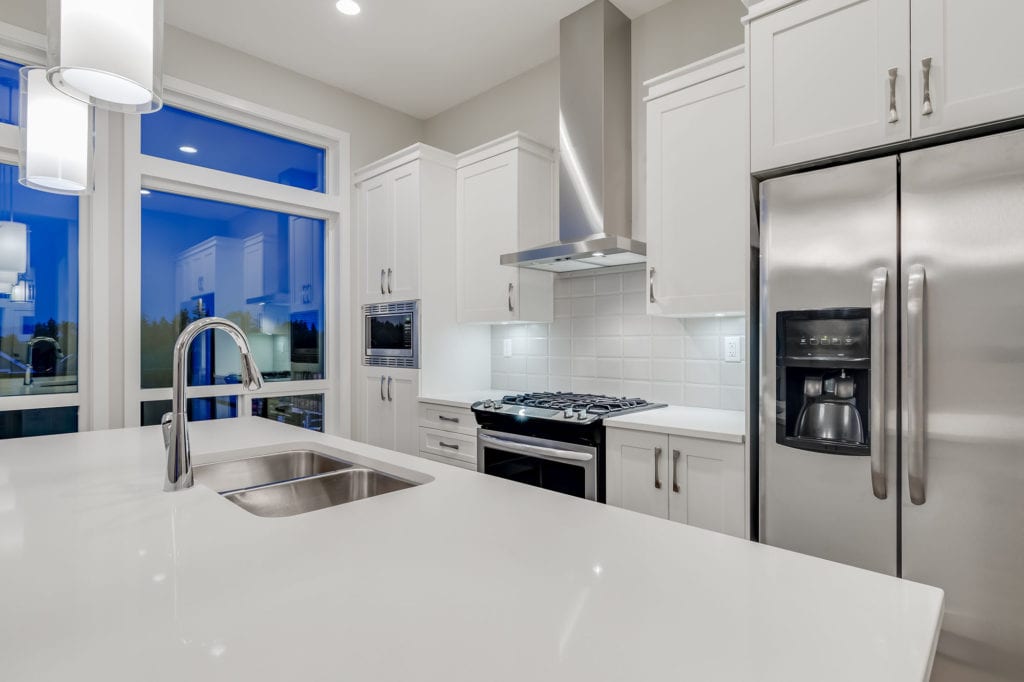 The laminate countertops available today are not like your grandma's Formica counters from the sixties and seventies. Get the best options for your laminate countertops by examining more about how this popular material can work for your home.
Understand more about laminate countertops
#1. Composition
Despite popular misconceptions, laminate is not a plastic substance. Instead, it is a resin made from pine and petroleum. When you liquify the resins and use a chemical process, you then turn it into plastic.
Otherwise, it is just the base components. These essential components work in a variety of processes like making laminate slabs.
Laminate countertops have a variety of materials. The structure of the slab is a particle board. Every particle board comes from compressed wood chips and resin. The laminate resin is a thin layer on the outside part of the board.
The composition of laminate improves our understanding of the products' price and reputation.
#2. Reputation
Traditionally, laminates get a reputation as being fake and cheap. However, over the past few years advances working with the stone helped to improve the quality of the counter. It is not equal to engineered stones like quartz or natural stones like marble and granite yet.
However, the most prominent attribute from laminate is its versatility. You can use the material to create an assortment of colors that even quartz cannot match.
#3. Price
We mentioned earlier how consumers looking for cheap materials turn to laminate to finish their job. Quartz costs about $60-100 per linear foot. Laminate costs between $24-50 per linear foot. It is cheaper but still delivers a quality finish for your kitchen or bathroom.
Many homeowners save money buying and installing the countertop themselves. You should have some experience installing counters before you do it yourself.
However, you do save money by only paying for the materials. Note: laminate is sold separately from the slab base, baseboard, and other materials.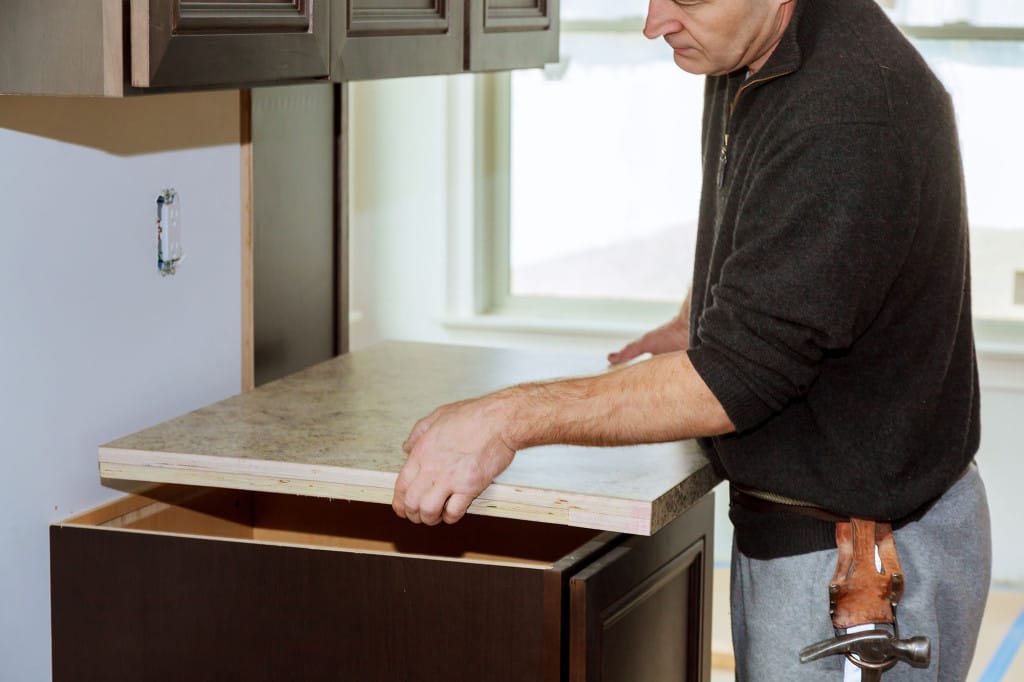 If you are not aware of this, then you should hire a professional to install it correctly. It saves you money in the long-run to have it done correctly.
On the other hand, stones like quartz require a contractor to install. Big box home stores do not sell quartz products. To keep the stone's value high, quartz countertop manufacturers go through professional installers.
#4. Durability
Sharp objects like knives can hurt laminate countertops. Since your kitchen probably has a few knives be careful not to cut the laminate.
Be aware that laminate often gets brittle and chips with age.
On the positive side, your laminate countertop can stand up to 500 degrees of heat with no impact. The material is also easy to maintain and does not pick up the bacteria like marble and granite countertops.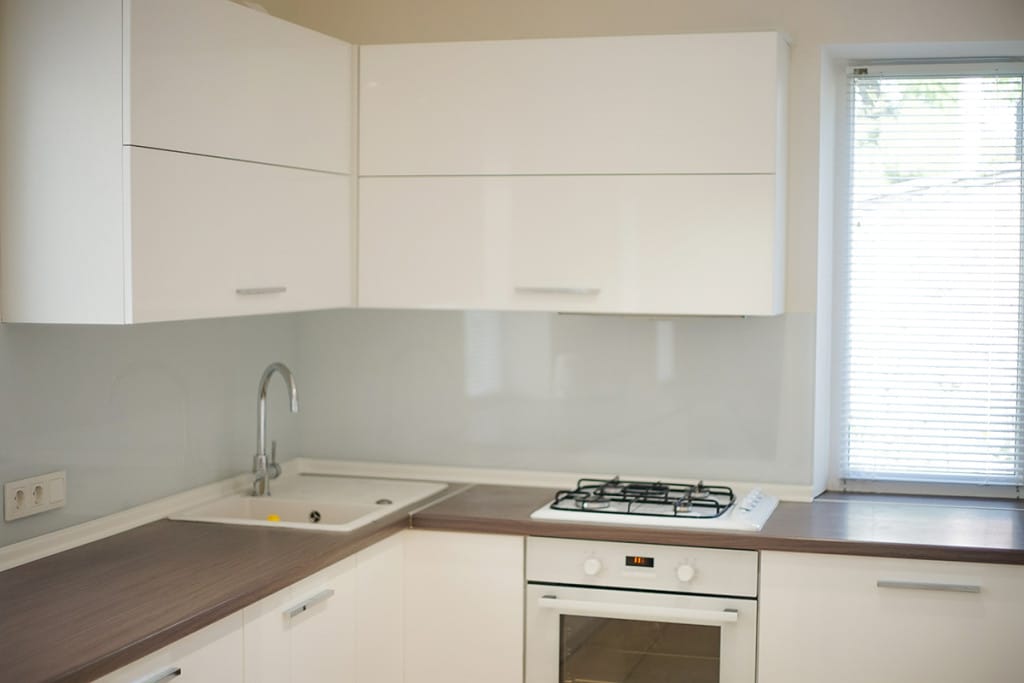 5. Options
Because of the chemicals used to create laminate, you have more designs with the material than natural stone countertops. We mentioned above how laminate manufacturers often play with a variety of colors.
They also use laminate to create multiple designs that are not possible in natural stone products.
Many consumers use high-end laminates to replicate other stones you cannot find with natural stone counters. They add fascinating colors you would not see in other stone countertops to create unique designs.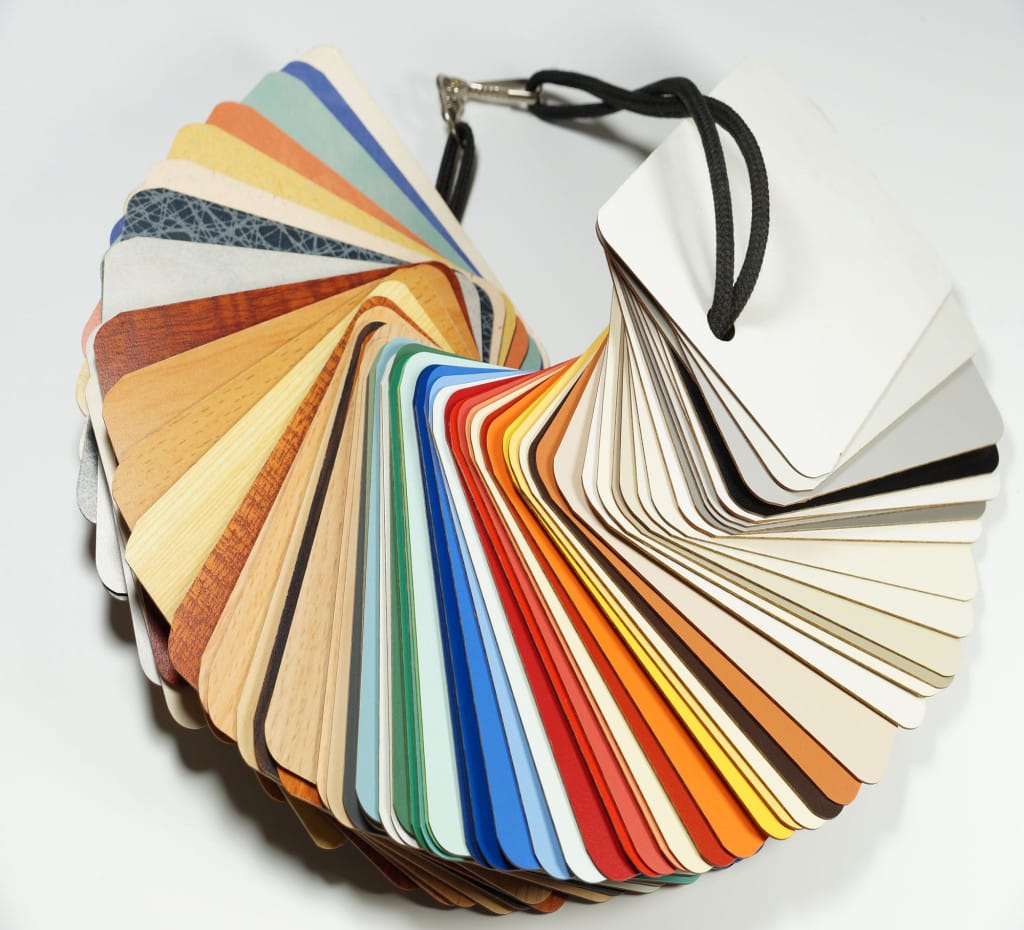 Laminate countertops will surely look great in your kitchen, but will granite beat them? Our projects will tell!
Do you want to use laminate countertops in your home?
Laminate has come a long way, since its inception over a hundred years ago. However, the past few years have introduced a new batch of creativity for the countertop material.
Perhaps it is because of the lowered costs or the ability to choose your design. Maybe it is a bit of both.
Either way, if you are interested in laminate countertops for your home, then let us know how we can help. Call Granite Selection today at (888) 906 3317 to speak with one of our laminate countertop experts.
About author