How to Remove Quartz Countertop without Breaking It

by Paul Batashev
Updated: May 27, 2021
Are you planning to renovate your home? Planning on remodeling your kitchen? Most people begin with replacing their kitchen countertop. But what most people also find is that there is still so much you can with a good countertop that has little to no damage whatsoever.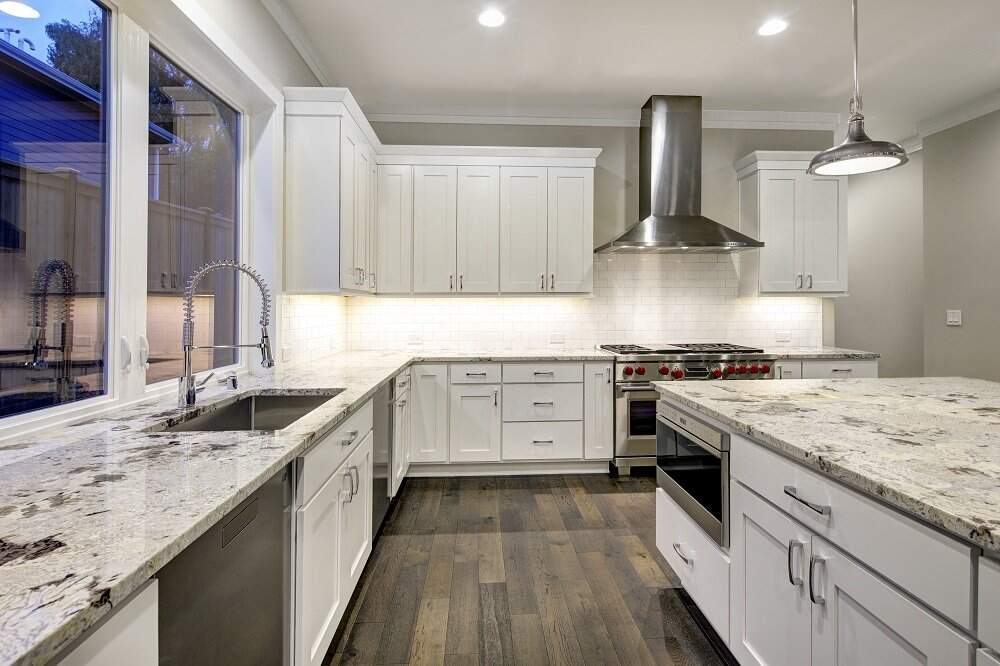 Unfortunately, the hard part begins with the safe removal of the countertop. How do you remove it without damaging the stone? Today, we find out.
Tools that You'll Need
Some of the tools that may be required for countertop removal are:
Wrench
Protective eyewear
Box cutter
Putty knife
Caulk softener
Chisel
Screwdriver
Bucket
Pry bar
Steps for Safe Removal of Quartz Countertop
Below are steps that you can follow to help you with your Quartz countertop removal. But before we proceed, always make safety precautions. That means preparing all the necessary tools and safety gear. Also, make sure that you get a family member or a friend to help you with the removal process. After all, Quartz countertops are insanely heavy.
Planning to reinstall your countertop? Get inspired with our quartz countertop projects!
1. Move everything away from the countertop.
Prepare the work area by clearing away all possible obstructions. That means removing everything out of the way to help clear your workstation. Remove everything from inside your cabinets and drawers as well and place them in a safe location away from your work area. Now, unplug and move all the appliances away from the countertop if you are planning to work in the kitchen. Be careful not to damage the appliances while moving. Moreover, clear the area of cookware, food, and utensils to keep them safe.
2. Disconnect the drain and supply lines.
The first step in removing the countertop is to disconnect the gas and sink lines followed by closing off the emergency valves. You can use a wrench to shut off the emergency valves of your gas line. Now, disconnect the drain line and collect the draining water in the bucket. Shut off both the hot and cold valves by turning them clockwise until they stop. If you have a garbage disposal, disconnect it from your sink. Follow the waterlines that are attached to the bottom of your sink. Remove the nuts with the help of pliers and pull them with faucets.
3. Remove the sink.
After disconnecting the lines, you will have to remove the undermount-style or drop-in fixture sink. Locate the hold-down brackets at the bottom of your sink, which are inside the cabinet. Turn the nut counterclockwise to detach them from the sink. A putty knife or chisel can be helpful to move the sink away from your Quartz countertop. In the case of mortar or adhesive under the sink rim, you can use a caulk or spray softener. For inset sinks, slide the putty knife below the edge of the Quartz countertop and top of the sink. This will break the seal. Now, be cautious while lifting the sink so as not to damage the surrounding countertop. Of note, sinks can be heavier than what they appear to be. So, it is a good idea to get someone to help you lift the sink.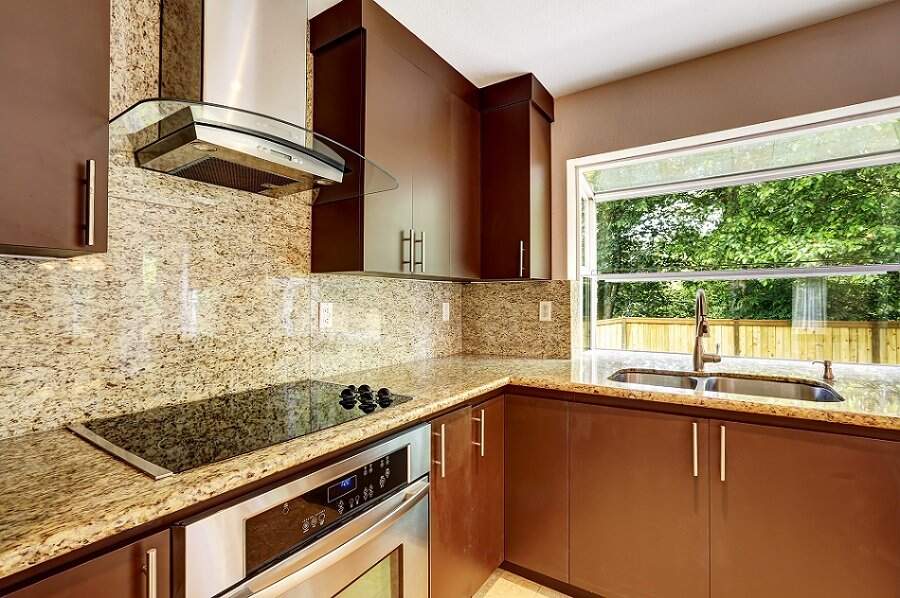 4. Loosen the adhesive.
While installing the countertop, caulk is used to seal its edges. Moreover, you may have applied caulk to protect it from water damage. So, for removing the Quartz countertop without damaging it, loosening surrounding adhesive is extremely important. To make this easy, use a caulk softener and allow it to stand for an hour. Remove the adhesive from the wall or backsplash with the help of a putty knife. Be cautious to pry the tool beneath your countertop so that it is loose enough to lift it.
5. Dismantle the countertop from the cabinets.
If your countertop is attached with the cabinets with screws, use a screwdriver to unfasten them. Now, lift the countertop without damaging the cabinets. In case your cabinet is held with nails, brackets, or adhesive, it is a good idea to use a pry. Slide the pry under the rim of your countertop starting from one end and slowly progressing towards the other ends. This will help you to gently lift your quartz countertop. Be patient while doing and refrain from excessive force on the pry bar.
Once you lift the countertop you may notice that there are several nails attached to its bottom. Bend them with a hammer to prevent any accidental injury. If your countertop is large or heavy, you may require a reciprocating saw to cut into smaller pieces. While doing so use safety goggles and a dust mask to be safe.
6. Removing the Quartz countertop
Once the countertop is free from the attached cabinets, it is time to lift it. This is better done with some assistance.  Clean the countertop with a brush to remove all debris and collect it in a clot or a bag. It is a good idea to keep a roll-off dumpster available as it will be needed to dispose of your countertop and other debris.
We hope these steps helped you to understand how to remove your Quartz countertop in one single piece without damaging it. Getting rid of the countertop yourself may help you save money. However, if your stone is too large or too heavy it is better to enlist the help of a professional.
One more DIY tip for you
Have you ever wondered how to get rid of superglue accidentally spilled on your quartz countertop?
Expertly Handled by Professionals
Quartz countertops may break if you are not careful. All your savings may go for a toss if you break sink, cabinets, or plumbing. Removing sink and some parts of countertop require great arm strength. So, if this is your first project on countertop removal, it is better to get assistance.
Granite selection is your perfect partner for everything stone. We are a manufacturer and installer of beautiful Cambria, Caesarstone and MSI Q Quartz countertops. With a combined experience of over 50+  years, we have been manufacturing countertops with perfect seems that are subtle but effective.
If you are in the Chicagoland area, be sure to stop by our depot. We are located in Elk Grove Village, IL. We serve a 70 mi radius.  Schedule a consultation and give us a call at (888) 906 3317. We'll be more than happy to assist you!
About author