Are Quartz Countertops Good for the Outdoors?

by Paul Batashev
Updated: September 16, 2021
Chicagoans living in Aurora, Schaumburg, South Barrington. Buffalo Grove, Skokie, and surrounding suburbs are familiar with hot and humid summers, best enjoyed outside with friends and family. Every year, at Granite Selection, we install quartz countertops in outdoor kitchens and entertainment areas across the city.
Most of our clients have many questions about the viability of using quartz as an outdoor countertop material. Let's take a look at why it's one of the best outdoor countertops options on the market.
Can quartz countertops be used outside?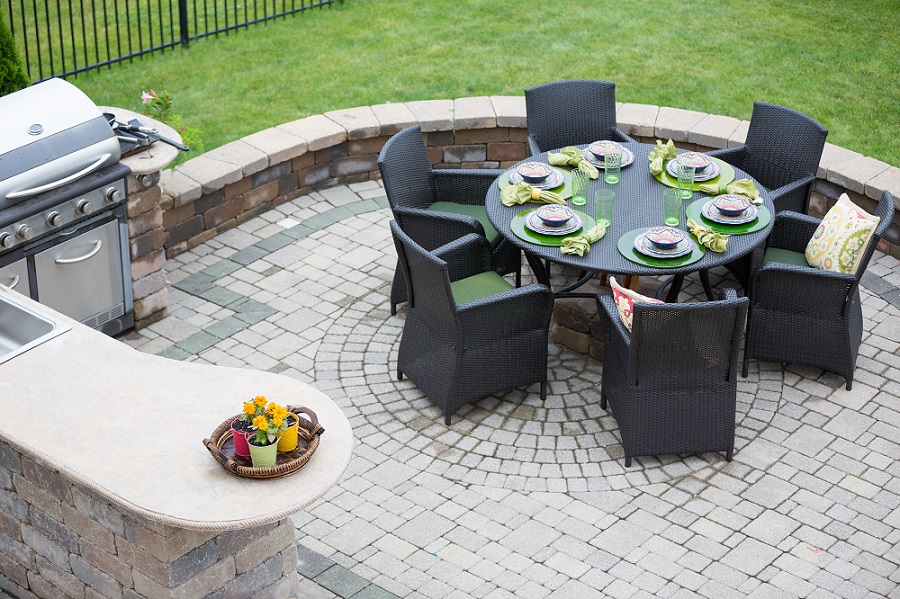 Originally, the resin used for manufacturing quartz would turn yellow when exposed to direct sunlight and outside weather, all together discouraging the installation of outdoor quartz countertops. However, recent advancements in the manufacturing process developed by quartz manufacturer Caesarstone offers the convenience of stain-resistant, easy-to-clean quartz surfaces that are weather resistant and durable enough for outdoor use.
Specially formulated for outdoor quartz countertops, bars, sinks, and backsplashes, the leading company has developed the stone to last under extreme weather from negative 13 degrees up to 122 degrees with no alteration in color or finish, providing unparalleled durability.
Not all quartz can be used for the outside, but Caesarstone's Solaris collection, with its innovative technology, has made it possible to customize the perfect outdoor kitchen countertops. Less maintenance than marble and granite, quartz provides a cost-effective and robust alternative to enhance outdoor spaces.
Do quartz countertops fade in sunlight?
The electromagnetic radiation from ultraviolet light exposes quartz to radiation, causing it to fade. Normal quartz isn't impervious to direct sunlight, but damage only occurs through prolonged sun exposure. Installing heat-resistant quartz and UV-resistant quartz will prevent sun damage so long as the countertop is properly cared for.
What quartz can be used for outdoor spaces?
The majority of quartz countertops are manufactured exclusively for interior use. Only ever use quartz designed for outdoor use, such as Caesarstone's Solaris. It's important to note that this selection is not suitable for flooring or wall cladding.
Does outdoor quartz require special maintenance?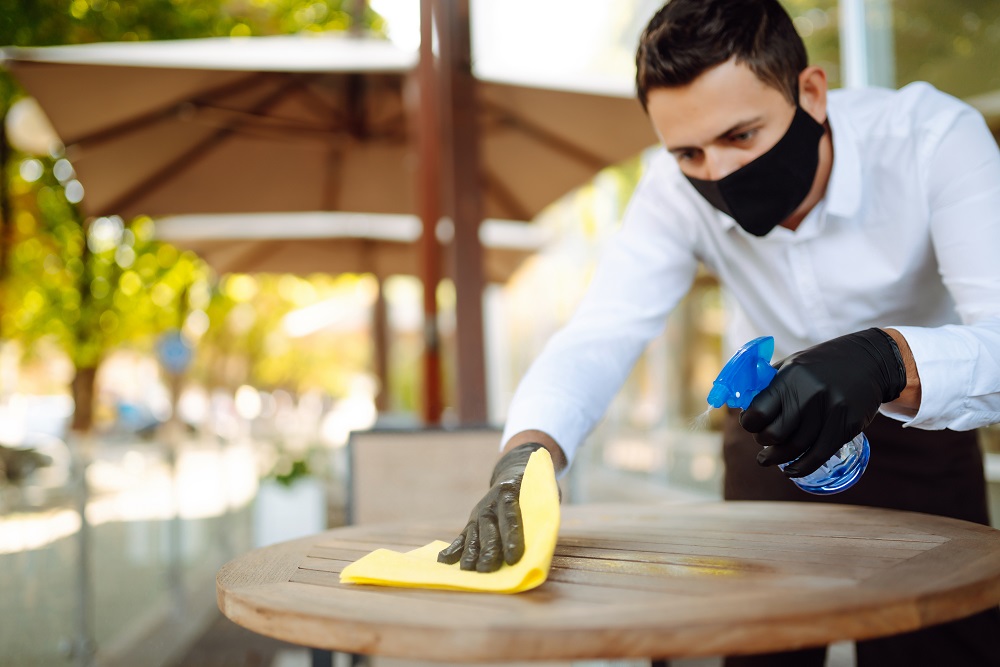 Outdoor quartz is non-porous, low maintenance, and easy to clean, which is why quartz, in general, has been a popular interior countertop stone for years. In general:
Cover outdoor quartz countertops when not in use
Don't place metal objects or fat fryers directly onto the surface
Clean spills and residue as soon as they occur to prevent them from drying on the surface.
How do you regularly clean an outdoor quartz surface?
You can follow the identical procedures used for cleaning interior quartz countertops. Cleaning quartz countertops entails wiping down the counters with mild, soapy water or a detergent and then drying with a gentle cloth.
Ideal Outdoor Applications for Quartz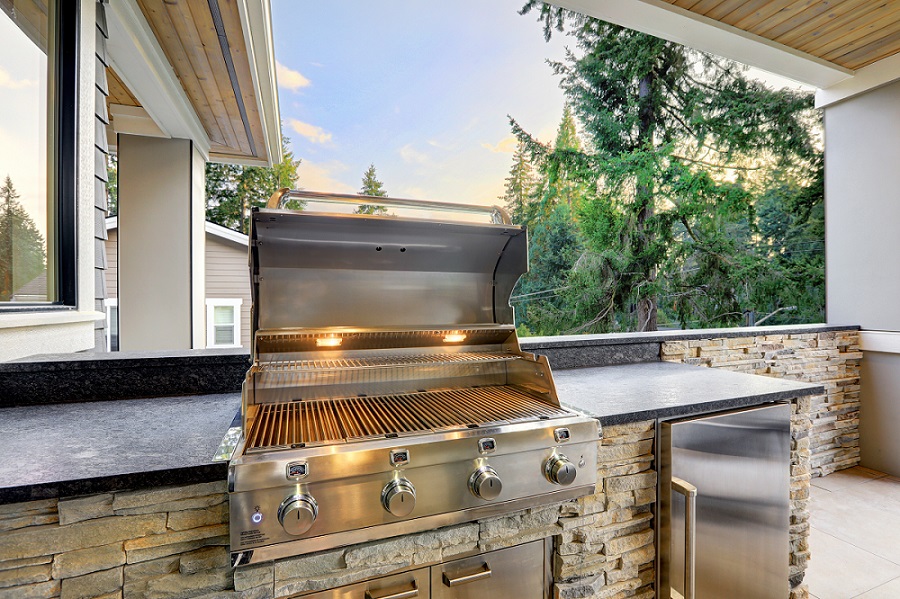 As long as it's looked after and safely installed, quartz can be used in outdoor kitchens, gazebos, lounge, and dining areas. Countertops made from quartz exude sophistication and bring luxury to outside living spaces. They withstand hot and cold temperatures and offer a strong surface for entertaining guests.
At Granite Selection, we've fabricated barbecue counters with sleek waterfall edges, patio dining tables, and poolside bar tops. We can vouch this durable engineered stone doesn't date and suits a range of classic and contemporary design preferences.
Conclusion
Quartz can be used outdoors, so long as you pick the correct type. Caesarstone quartz is an excellent option for outdoor applications. Granite Selection's expert fabricators can help you pick the best color and design an outdoor area that enhances your home and creates many happy memories.
Located in Elk Grove Village but servicing greater Chicago, we provide exemplary customer service and install high-quality outdoor quartz countertops. Call us at (888) 906 3317 or click for a fast quote.
About author