7 Quartz Misconceptions: Debunking the Myths
by Paul Batashev
Updated: August 22, 2022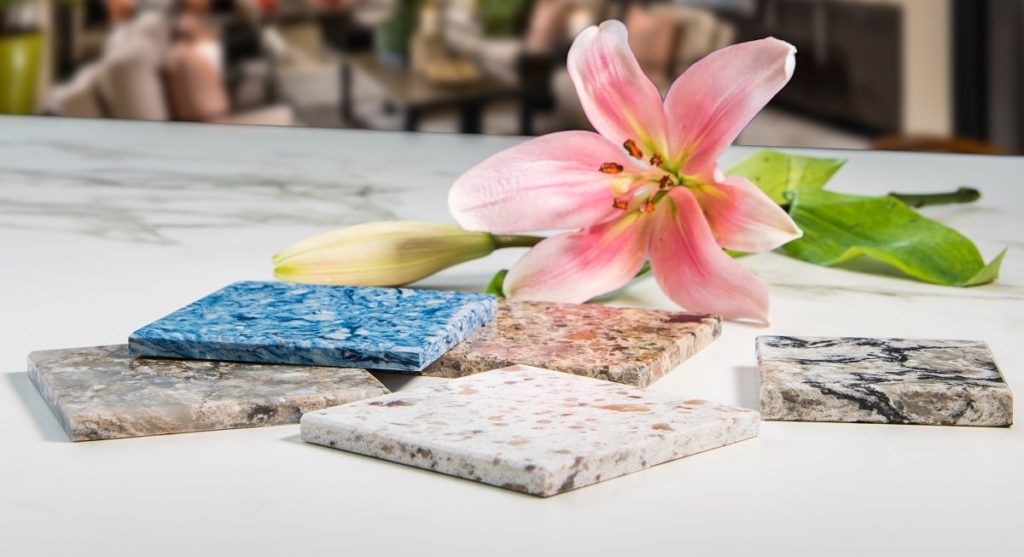 Quartz countertops were invented in 1963 by the Breton company in northeast Italy, which trademarked the process still used to manufacture countertops today. The technology has been licensed to more than 50 companies around the world, whose manufacturers have developed their own aggregates, adding bits of glass, brass, marble, and granite to create a unique effect.
How long do quartz countertops last? At least a decade. How strong are quartz countertops? 7 out of 10 on the Mohr Scale of Hardness, where diamonds fetch a 10. These positive attributes alone are why homeowners in Elk Grove Village and Naperville, Chicago, routinely choose quartz countertops to beautify their homes.
Quartz countertop problems are rare and usually result from inexperienced fabricators or poor maintenance. Quartz is made to order; whether its application has odd angles or you want a waterfall edge, it can be shaped to match your project needs. Yet, despite its good name, there are widespread myths about quartz that prevent homeowners from enjoying its advantages.
Quartz is Only Good for Countertops
Countertops, vanities, fireplaces, accent walls, staircases, flooring, backsplashes, pillars, floating shelves, and table surfaces are some basic quartz applications for around the home. At Granite Selection, we supply quartz remnants to many designers, architects, and homeowners, who integrate these striking pieces into their interior design, or use them as simple yet elegant, design solutions.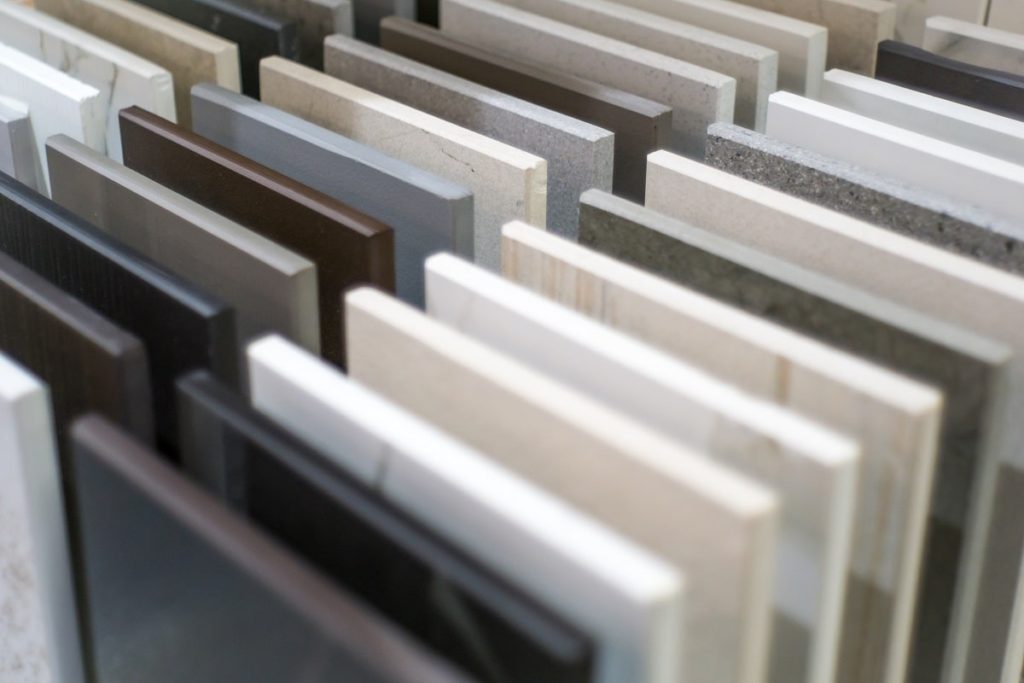 There's no Variety in Designs
Granite Selection stocks a wide variety of quartz countertops that exceed well over 200 colors and designs to suit all types of residential and commercial projects. From white marble-like finishes with gray veins to beige and earthy tones and deep black, there is no shortage of variety when it comes to granite.
We also stock MSI Q Quartz, Caesarstone Quartz, and Cambria Quartz, which are in-demand and leading industry brands that can easily rival their natural stone counterparts. Cambria and MSI Q Quartz are manufactured in the U.S., while Caesarstone is imported from Israel. All are highly recommended for their different types of quartz countertops that are high-quality, versatile, and not subject to degradation.
Quartz is Expensive
Quartz costs between $50 to $120 per square foot, depending on the brand, color, and patterning. While it's certainly not a low-cost surface, like laminate, it is still less than exotic granite that can exceed $200 per square foot. Buying quartz countertops is a wise investment in terms of value and price.
Quartz is more durable than laminate and just as strong as granite. What's more, due to its design versatility, it is possible to buy quartz that mimics a natural stone like marble, providing the same look at a cheaper price. Household quartz brands like Cambria and Caesarstone offer limited lifetime and residential lifetime warranties to protect your pocket and countertops against accidents.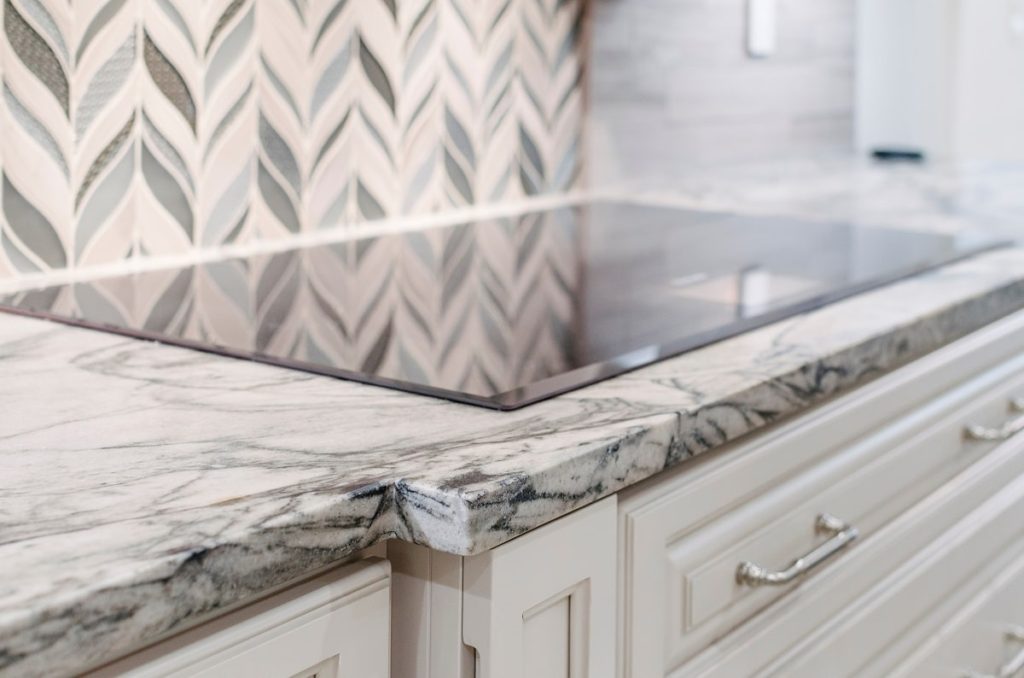 Quartz is Easily Damaged by Heat
How does quartz break in the context of heat? Firstly, it's incredibly durable and can withstand high temperatures of up to 300℉. If exposed to heat above this, the chemical state of the resin binders changes and discolors the slab. Repeated exposure to exceptionally high heat can lead to eventual cracks.
However, it's a myth to claim quartz is easily damaged by heat. Like any kitchen counter, hot pots and pans or dishes should always be placed on pads or trivets to preserve their surface. Always take the necessary precautions to avoid paying professional fixers to get rid of deep and unsightly scorch marks.
Quartz is Completely Synthetic
Quartz is mostly but not purely quartz. Depending on the brand, quartz surfaces comprise 70% to 90% quartz, and 10% or less is stone aggregate mixed with resin and pigments. So, essentially, quartz is a man-made product that contains a natural stone. Despite its partly synthetic nature, quartz's durability surpasses granite due to its low porosity.
Quartzite and Quartz are the Same Things
While quartzite sounds like a derivative of quartz, it is actually a different material. Through extreme pressure and heat, sandstone is metamorphosed into quartzite, which is quarried and fabricated into slabs used for commercial and residential projects. Quartz, on the other hand, is an engineered stone.
Quartz Countertops Require Sealing
Unlike granite or marble, quartz countertops do not require sealing or waxing. Quartz is permanently sealed during the manufacturing process, resulting in a strong and durable finish that retains its beauty and resists stains, even when white. The only maintenance required is regular cleaning with a mild detergent and water.
Conclusion
Selecting a countertop material is an investment because, although practical and cosmetic, it's not something people change every season. At Granite Selection, we encourage clients to spend time considering their design and doing their research before making any purchases.
As expert suppliers fabricators, we have a robust track record of successfully installing quartz in homes across Chicago. We're always available to assist and answer any questions you may have. Why not take a look at our current quartz selection in Chicago or, alternatively, get started right away with a quick free quote?
About author