10 Modernist Quartz Fireplace Designs

by Paul Batashev
Updated: May 25, 2021
When it comes to fireplace design today, quartz is the word on everyone's mind. Why? Quartz is harder and more durable than granite, keeping its polish while enduring high temperatures and lots of wear and tear. Plus it retains heat better distributing the warmth of your fire throughout the room even after you put it out.
Since quartz lovers are already ahead of the game when it comes to interior design, we put together a collection of our favorite modernist quartz fireplace designs.
Quartz-Surround Fireplace
A quartz-surround fireplace is a slightly different take on a fireplace. It features a quartz-surround around the fireplace itself, which can then be encased in wood or other materials to contrast it. Quartz is a great option because it comes in a range of styles, so you can choose between a striking and bold pattern that contrasts well with clean wood colors, or neutral quartz like Alpine Mist or Blizzard to deliver something ab it cleaner.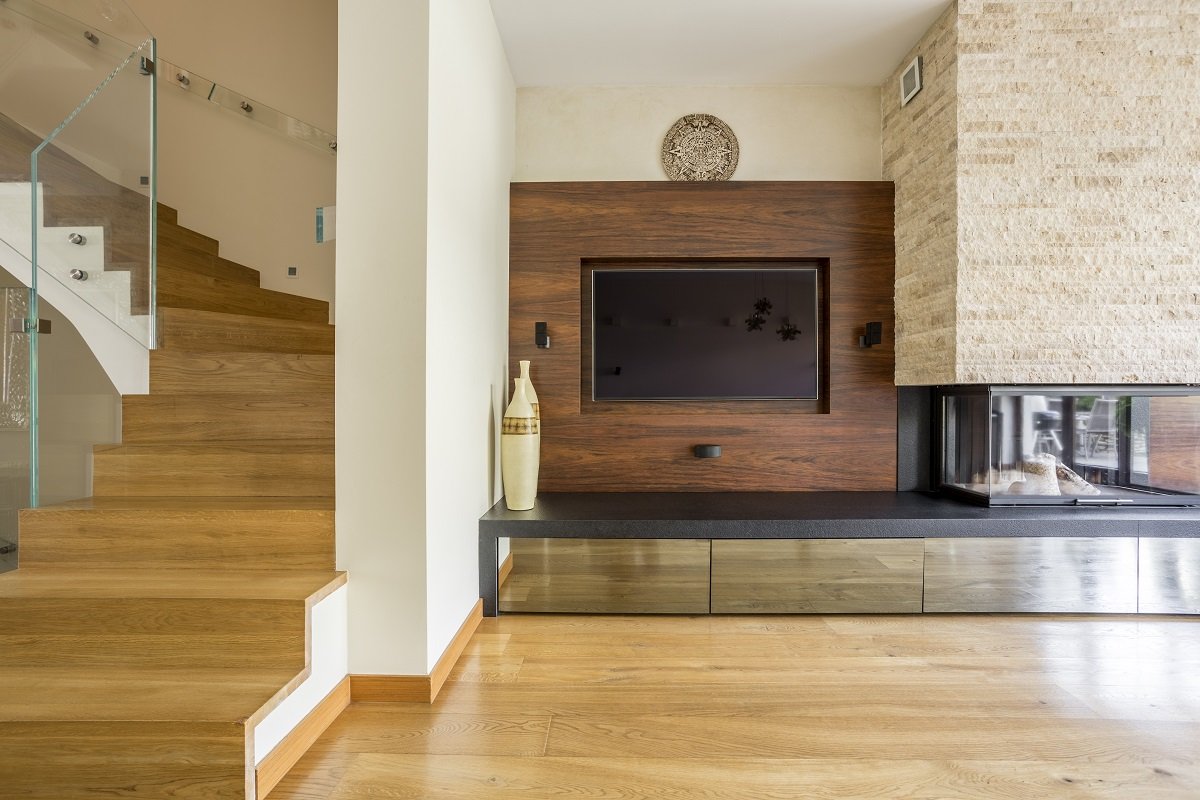 Single Slab
This fireplace really showcases the chromatic and textural range of quartz. Although it doesn't have as many diverse styles and colors, you'll find among most granite selections, quartz still allows you to make a statement with just a single slab contrasted with natural hardwood paneling.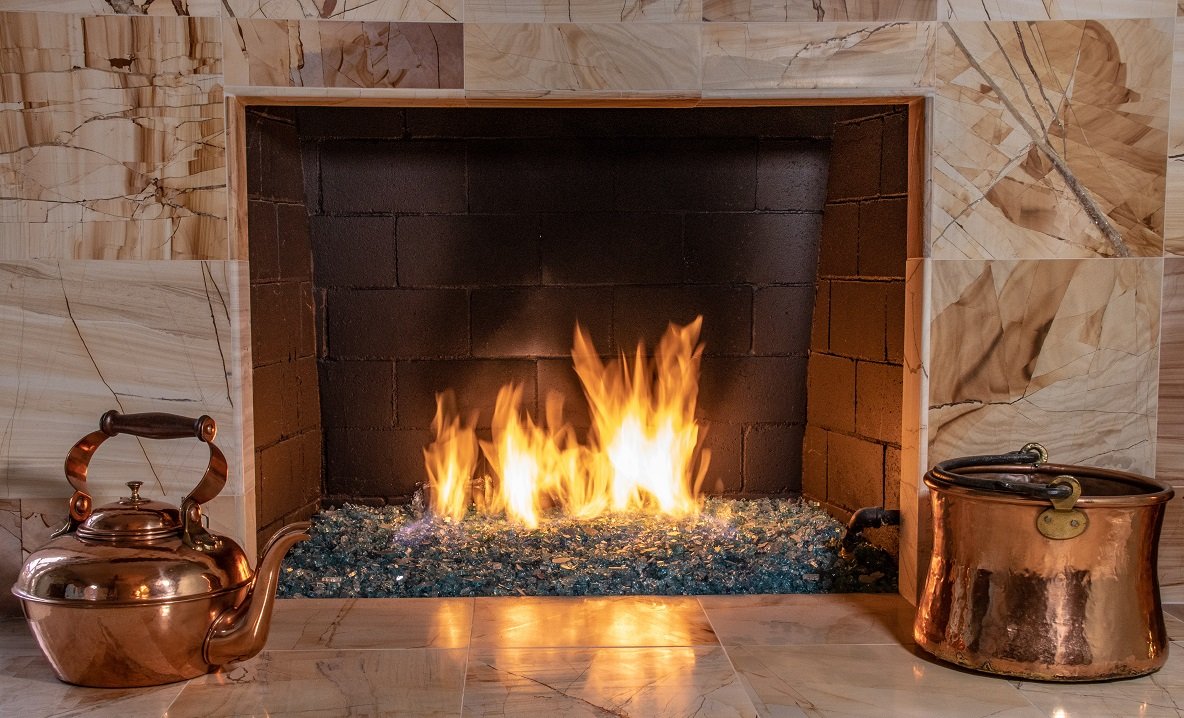 Stacked Fireplace?
No… stacked quartz veneers! These easy-to-install quartz pieces go right over your existing wall or fireplace to help retain heat and add a new layer of luxury to your home in just hours.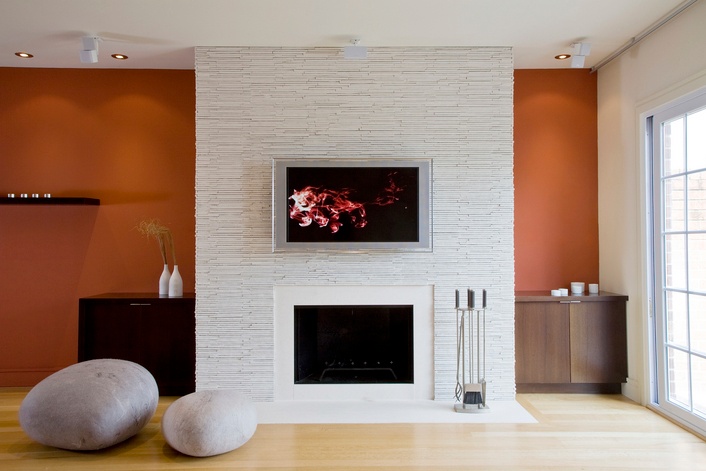 We have a gorgeous fireplace project, see how it looks in a real home.
Hole-in-the-Wall
Gas fireplaces look dangerous, but they are actually safer and easier to use than a chimney fire. And with a glass front to contain the fire from all sides, their efficiency is increased up to 89%, while allowing you to admire the fire from all sides.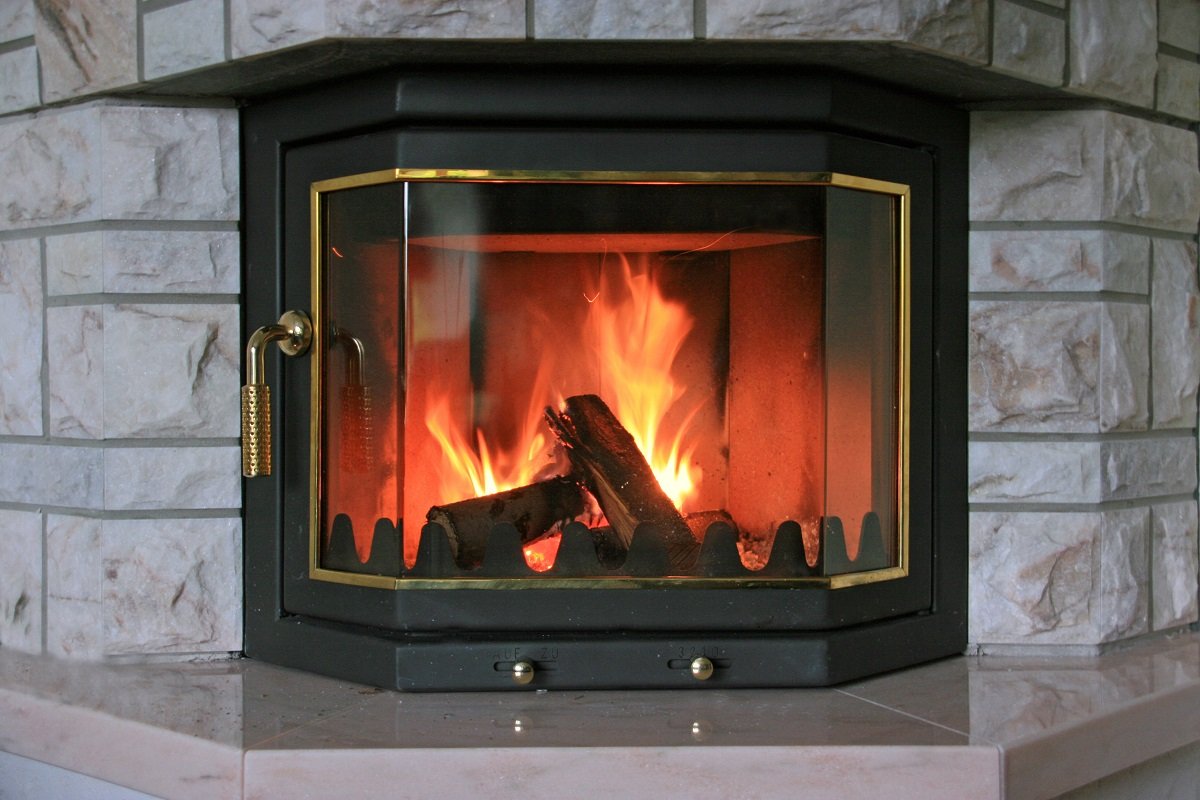 A Combination of Quartz and Limestone
This fireplace is boldly asymmetrical yet classically minimalist. The austerity of the design makes it perfect for minimal decoration/ornamentation (as shown in the photo), or the foundation for virtually any interior design aesthetic you can think of.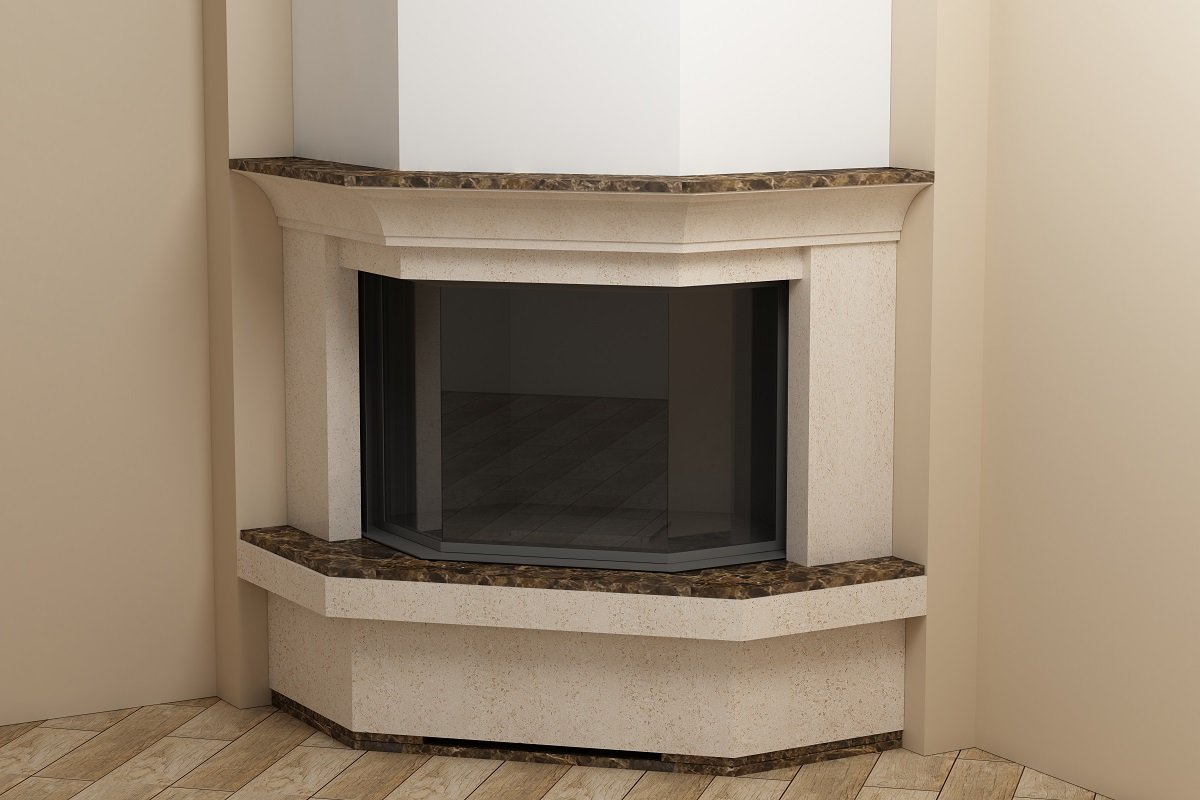 Like Picasso?
Then you'll love this cubist quartz fireplace design. A mantle and shelf make it just as functional and decorative as a traditional fireplace design while making your living room look like a Parisian gallery in the 1930s.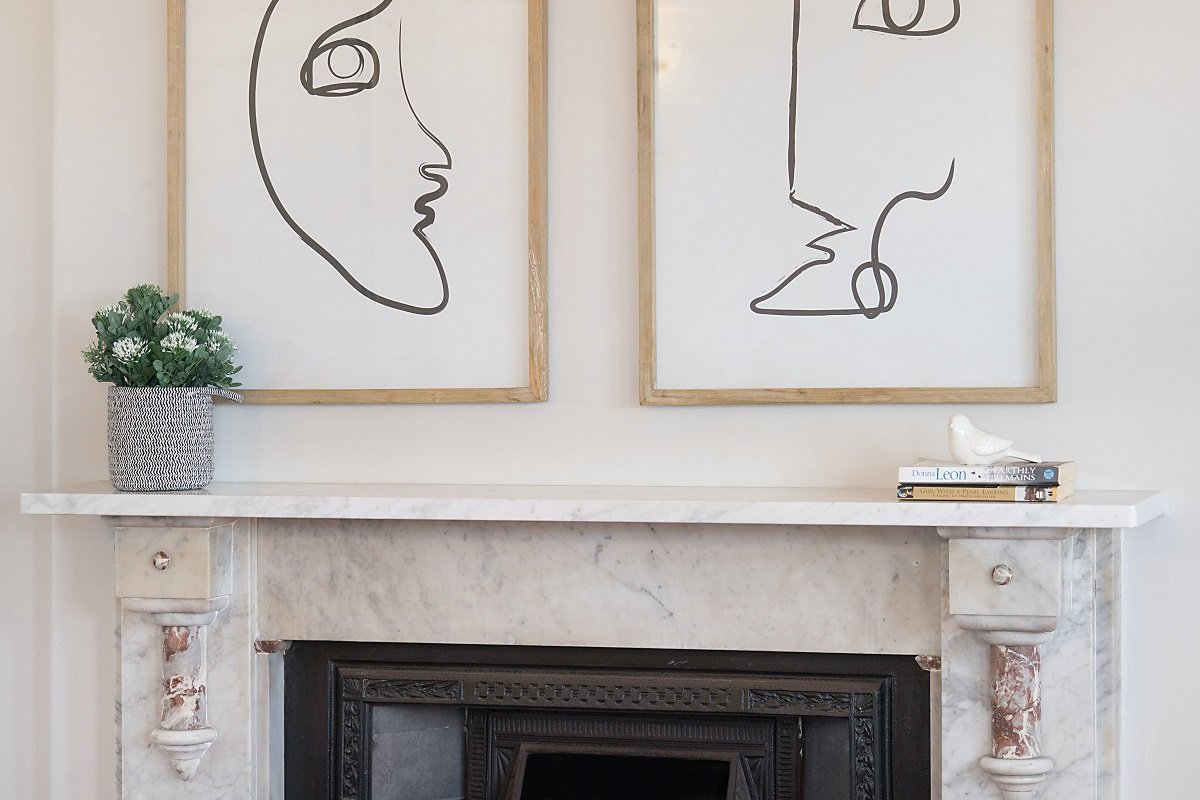 Quartz Backsplash and Clean-Line Shelf
This is one of the most modern quartz fireplace ideas and suits a more contemporary home. You'll use a quartz stone with a vein or pattern, like the Calacatta Nuvo, to cover the entire chimney breast. For an ultra-modern twist, add a horizontal quartz shelf immediately above your fireplace to create a simplistic mantle.

Gold Surround
Surround your fireplace with gold quartz. A warm Chocolate Truffle quartz delivers a nice, warm effect, or Tuscan Dawn can deliver a more muted effect. Going for brown and gold shades instantly brings warmth to your room and can be contrasted well with other colors.
For something interesting, try a navy or royal blue wooden mantlepiece to complement the gold and brown colors. You might be surprised how well they go together!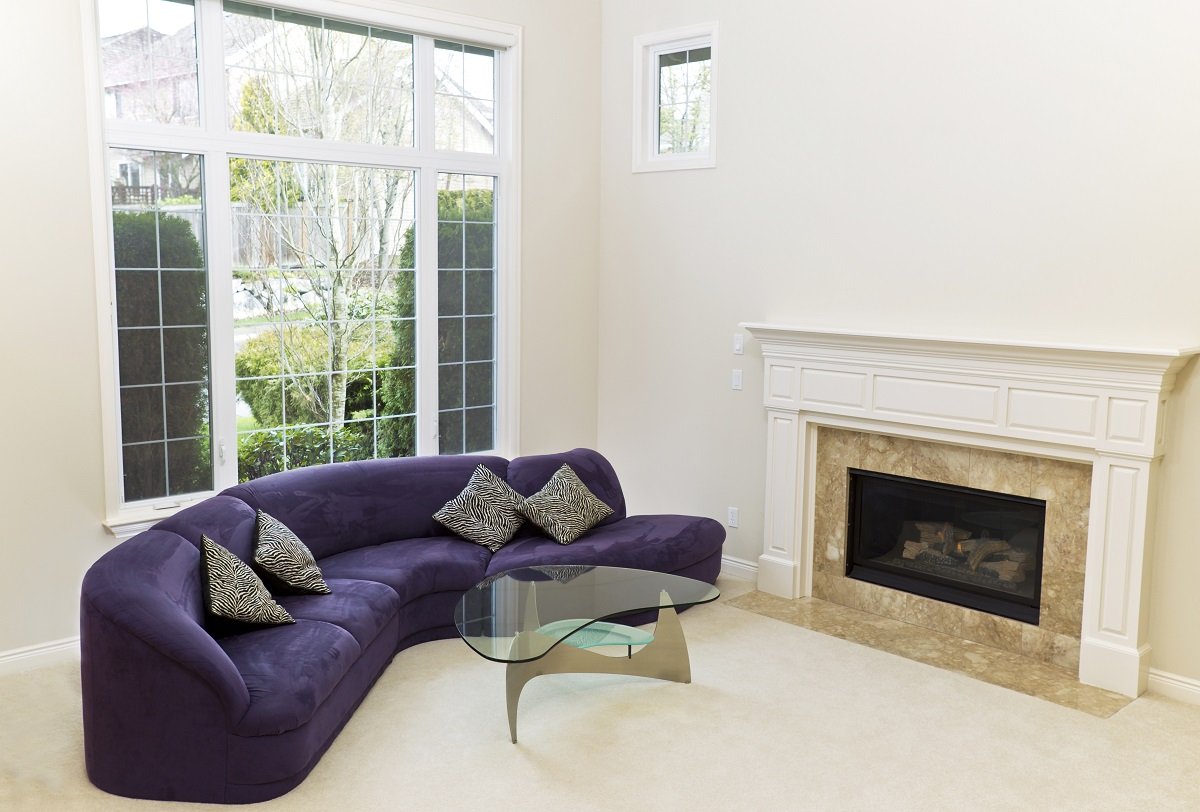 WARM YOUR HOME WITH A QUARTZ FIREPLACE
At Granite Selection, we have over 300 quartz patterns to choose from. Check our catalog and get yourself the best ever fireplace.
Wide and Open
If you don't have a chimney breast, and your fireplace is embedded in the wall, a wide and open fireplace design may be better. Use a large slab of concrete against the wall, with a mantle on top in wood or stone, to create a statement piece in your room. The best quartz for fireplace designs like this is one with a pattern or vein, otherwise it won't stand out against the wall.

Matte Black
Matte black is really on-trend right now, and for a home with lots of light colors, it can look amazing. Try a matte black quartz stone for your fireplace surround, and if you want to make it a statement piece, using white stone or wood for the mantle.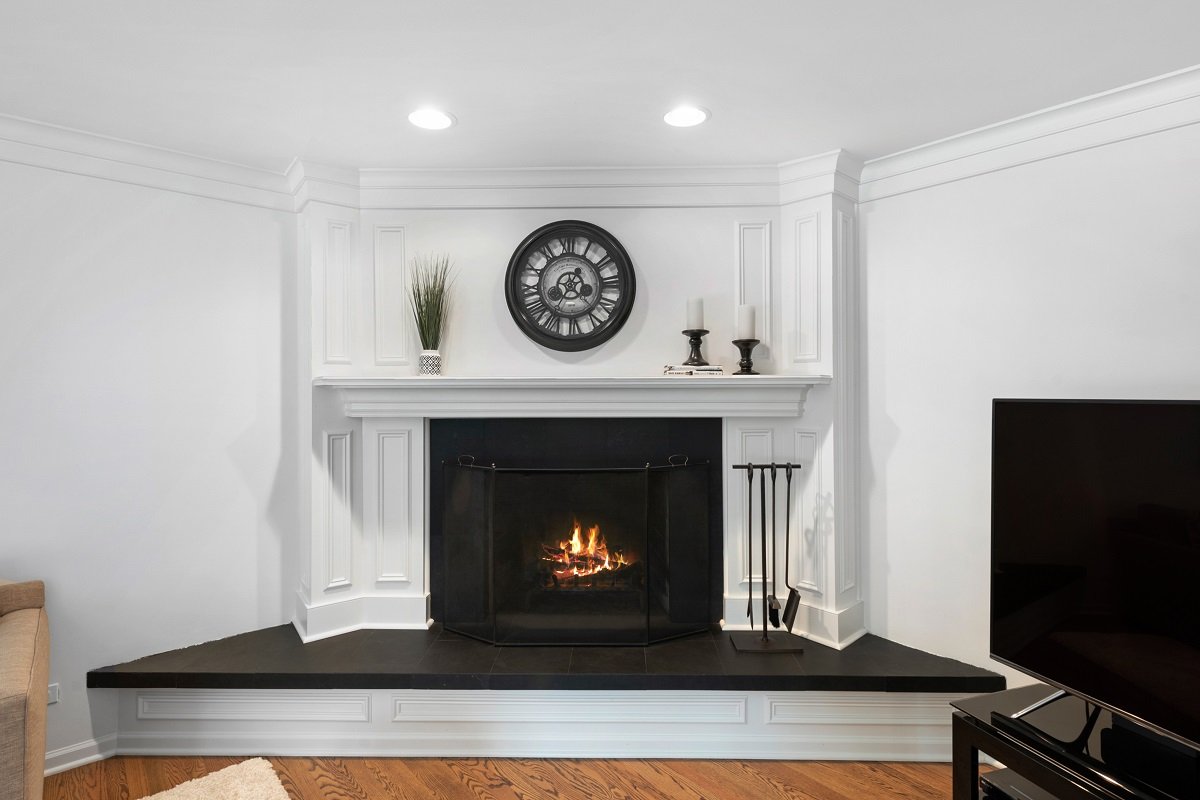 Lowest Quartz Prices
At Granite Selection, we offer the lowest advertised prices of quartz. And, now during our limited time quartz offer, our prices are even lower! Don't miss out on this amazing opportunity to outfit your fireplace with premium, eco-friendly quartz with Chicago's leading quartz countertops installers. Visit our website today to get a free instant quote and schedule your free in-home measurement service.
About author