BEST PRICES ON GRANITE COUNTERTOPS IN WILMETTE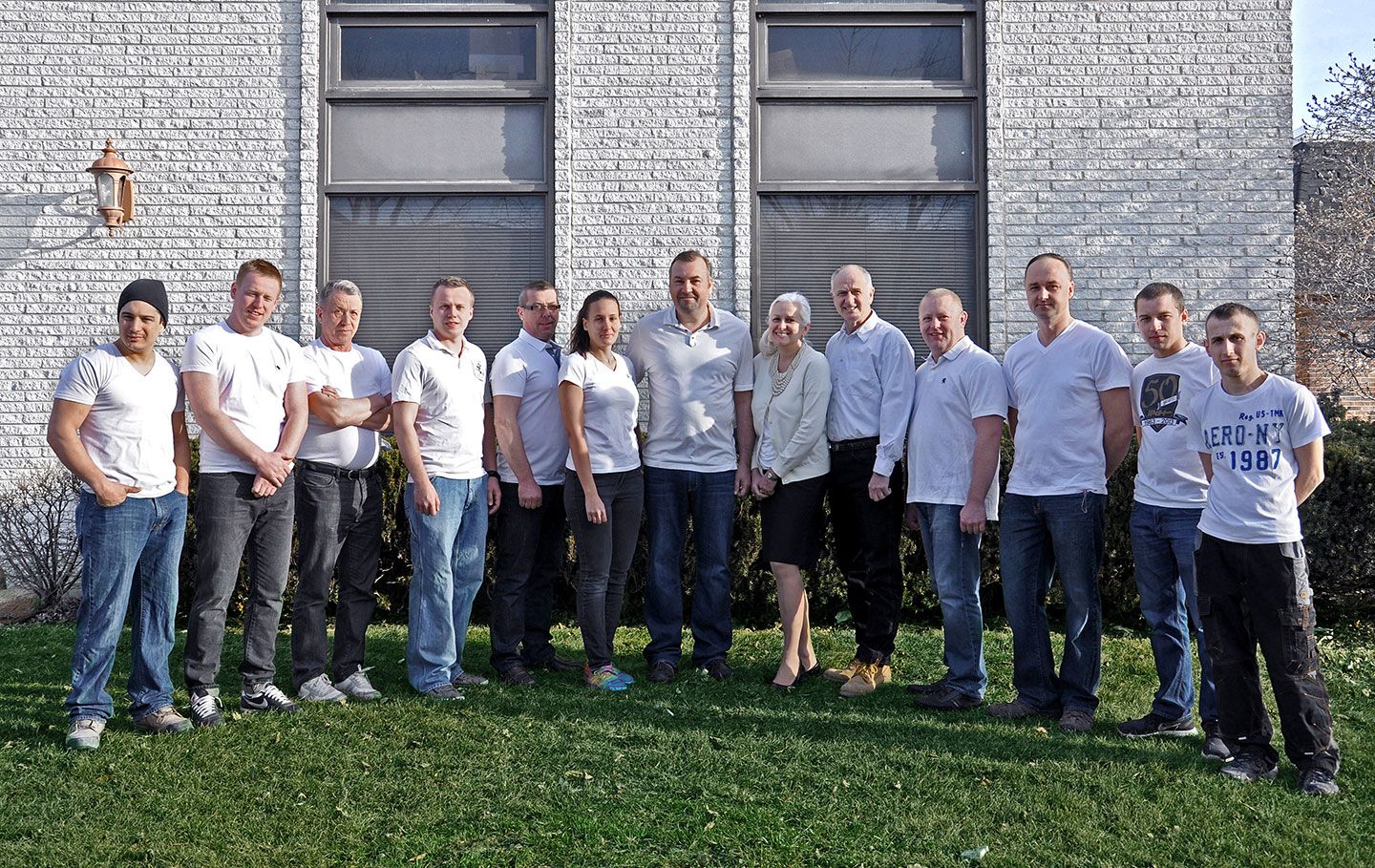 Largest selection of marble, quartz and granite countertops in Schaumburg and Chicagoland. Over 14,000 slabs in stock.
Best granite prices in Chicagoland starting at $29.99 sq.ft. installed with no hidden fees!
Premium quality 1 1/4" (3 cm.) granite.
Digital laser template and estimate.
Precision digital waterjet cnc fabrication.
Professional installation.
15 year sealer application.
Awesome customer reviews on Google+ and Facebook.
Our Quartz and Granite Countertop Projects in Wilmette
PREMIUM GRANITE SELECTIONS FOR WHOLESALE PRICES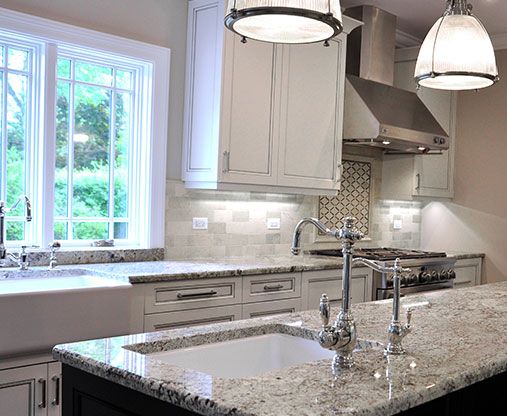 When you work with us at Granite Selection, you are guaranteed an exquisite array of granite at the most affordable prices. We have developed an array of specialized tools for our clients, including the Kitchen Visualizer Tool to help you visualize all of the components of your dream kitchen, which we will then turn into a seamless reality. We offer numerous colors and types of stone and we guarantee you will find something uniquely perfect for your new kitchen. At Granite Selection, we take great pride in our work and craftsmanship and offer high quality granite and a reasonable price to homeowners. We proudly employ the most skilled and professional team of granite specialists who will help you every step of the way.  From the first time you contact us until installation has been completed, we know you will be elated with the final outcome. We treat our clients like family so you are in the best care with us at Granite Selection.
Whether added to a kitchen, bathroom, laundry room, or bar top, Granite Selection granite countertops will add value, beauty, and character to any room in your home.
GRANITE SELECTION IN WILMETTE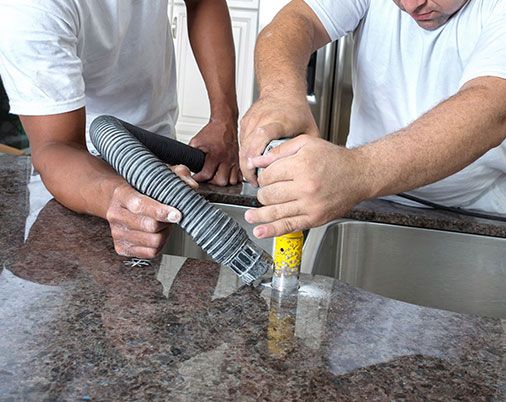 We proudly serve granite to the entire Chicagoland area including Wilmette. Wilmette has such beautiful homes that it's almost impossible to not desire to work within the Wilmette community. We truly enjoy the residents of Wilmette and how they take care of the town they live in. Granite Selection has completed several remodeling projects with Wilmette residents and we are proud to receive numerous word-of-mouth referrals in the Wilmette area thanks to satisfied clients spreading the word around town.
Whether you're just starting to toy with the idea of granite countertops or are 100% ready to switch to granite, we are here to serve you. Hiring us will be the best decision you can make when it comes to updating your home with granite countertops. Say goodbye to outdated countertops that are worn in and say hello to bold beautiful granite countertops that will add value and character to any room of your home. Contact us today – We look forward to working with you!
Directions to our office from Wilmette
REQUEST FREE IN-HOME MEASUREMENTS OR ASK US A QUESTION