Kitchen and Bathroom Countertop Installation Near You in Park Ridge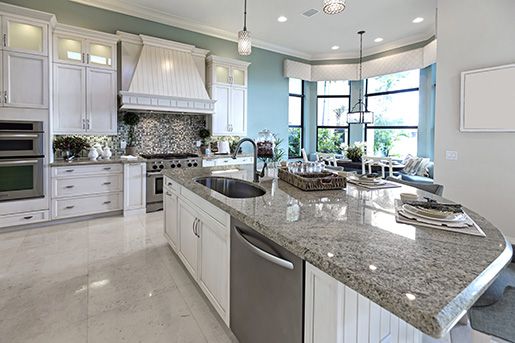 We know finding the right contractor and making a countertop selection is stressful, but Granite Selection makes this often tedious process simple.
With our vast inventory of granite, marble, and quartz, our team of experts is ready to walk through your design and needs for your countertops, considering the unique nature of your project to find the right stone for the job. No matter your budget, our countertop store in Park Ridge has a stone slab that not only offers quality but beauty, too. With the right selection, you can instantly elevate your home – and we are here to do just that.
Don't worry, we won't leave you hanging once the stone is selected. In fact, our staff has the knowledge and experience to expertly install your stone, too, ensuring it's perfectly placed for years of enjoyment. With the right stone for your kitchen and bathroom, we can combine both function and beauty for a stunningly elevated space.
Visit the Best Countertop Store in Park Ridge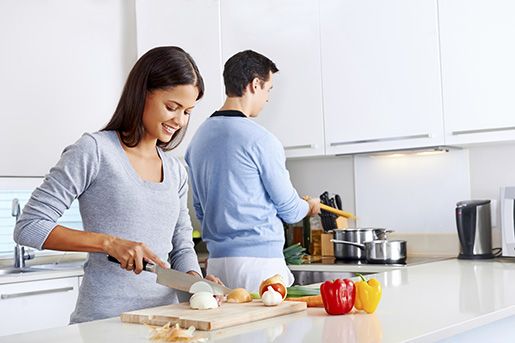 Before we install your countertops, we have to find the right selection.
While we do have a vast showroom of stone slabs, there is a unique countertop selection that perfectly suits you, and we are dedicated to helping you find it. We know that choosing countertops is a commitment, as they will serve as a focal point in your room of choice for years, if not decades. Acting as the place where you bake, eat, gather, and converse – finding the right stone for you is a must, and our team at Granite Selection will help you find the one that not only matches your design but is a functional stone that lasts through the years.
To find the right slab for you, visit our showroom and our staff will help you explore. And what comes next? Granite Selection offers Park Ridge countertop installation, too, helping place your countertops in your space so you can get started making memories.
How to Get to Our Showroom from Park Ridge
Our Granite Selection showroom is the one-stop-shop for all things countertops, and with many to choose from in every material, finish, color, and pattern you can imagine, you'll want to get started in your search now.
To start exploring all that our showroom has to offer, come visit our location in person. Our granite countertops near Park Ridge are the best of the best, and all come at a competitive wholesale price. No matter the design vision you have, the budget you're working within, or the number of questions you have, Granite Selection's expert staff can help you through the process.
To see all that our showroom has to offer, come visit us! We've made finding us from Park Ridge simple – just use the directions below!