BEST PRICES ON GRANITE COUNTERTOPS IN PARK RIDGE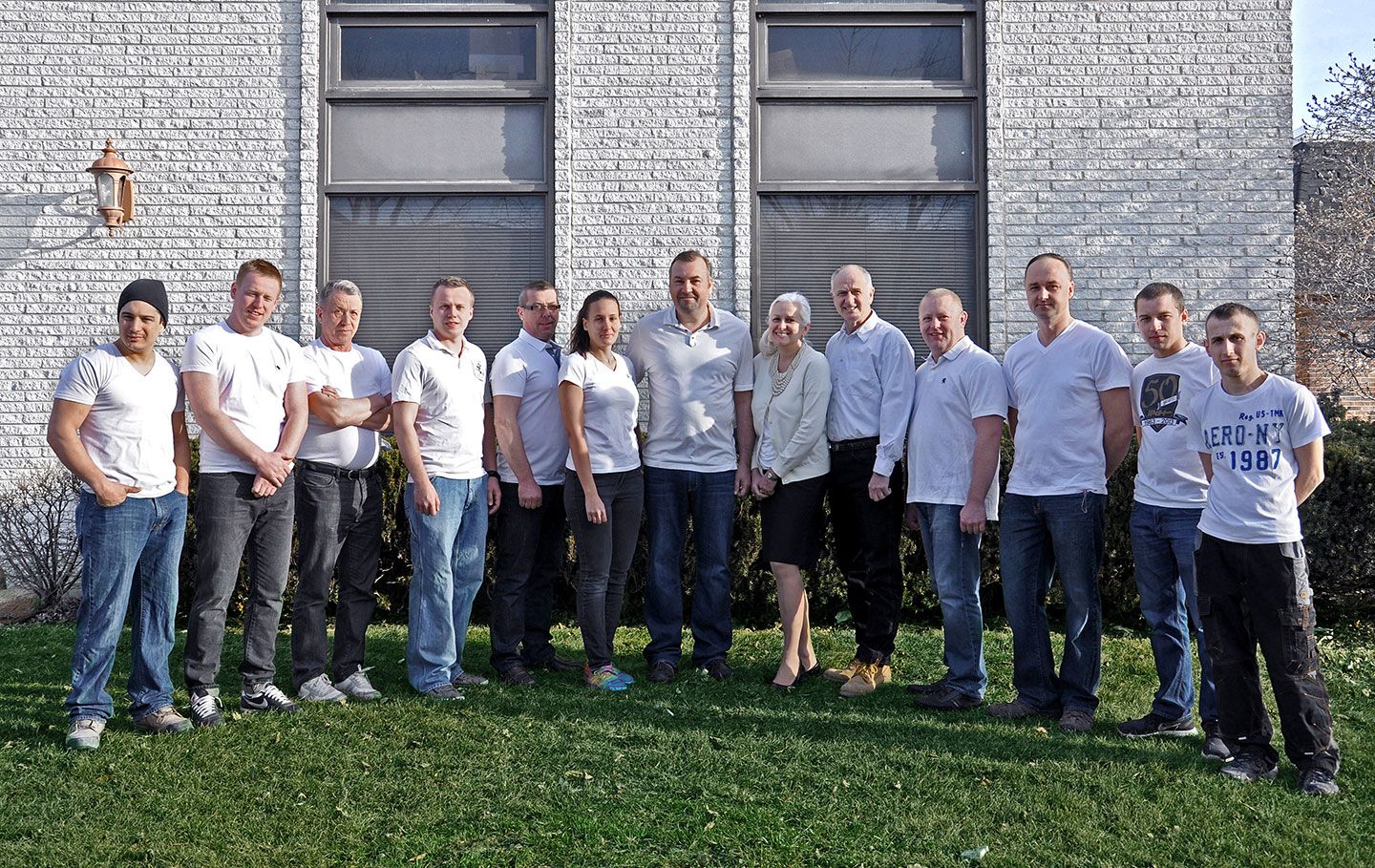 Largest selection of marble, quartz and granite countertops in Schaumburg and Chicagoland. Over 14,000 slabs in stock.
Best granite prices in Chicagoland starting at $29.99 sq.ft. installed with no hidden fees!
Premium quality 1 1/4" (3 cm.) granite.
Digital laser template and estimate.
Precision digital waterjet cnc fabrication.
Professional installation.
15 year sealer application.
Awesome customer reviews on Google+ and Facebook.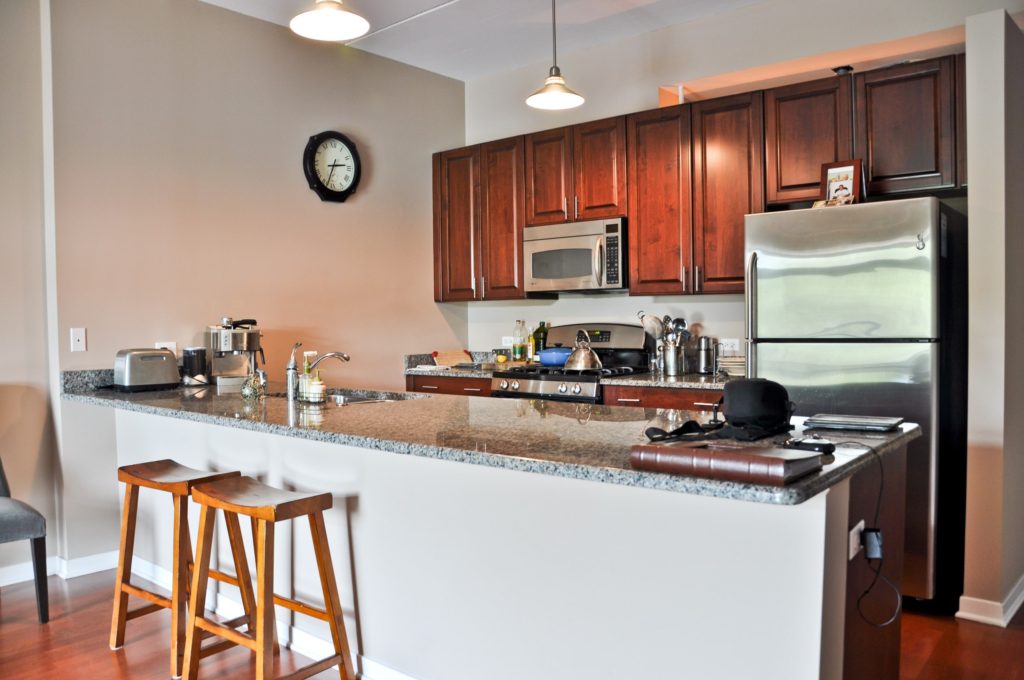 Kitchen Countertop in Park Ridge, IL
Square foot:

54 sq. feet

Type of Stone:

Caledonia Granite

Edge:

Crescent

Location:

Park Ridge, IL
View Project

→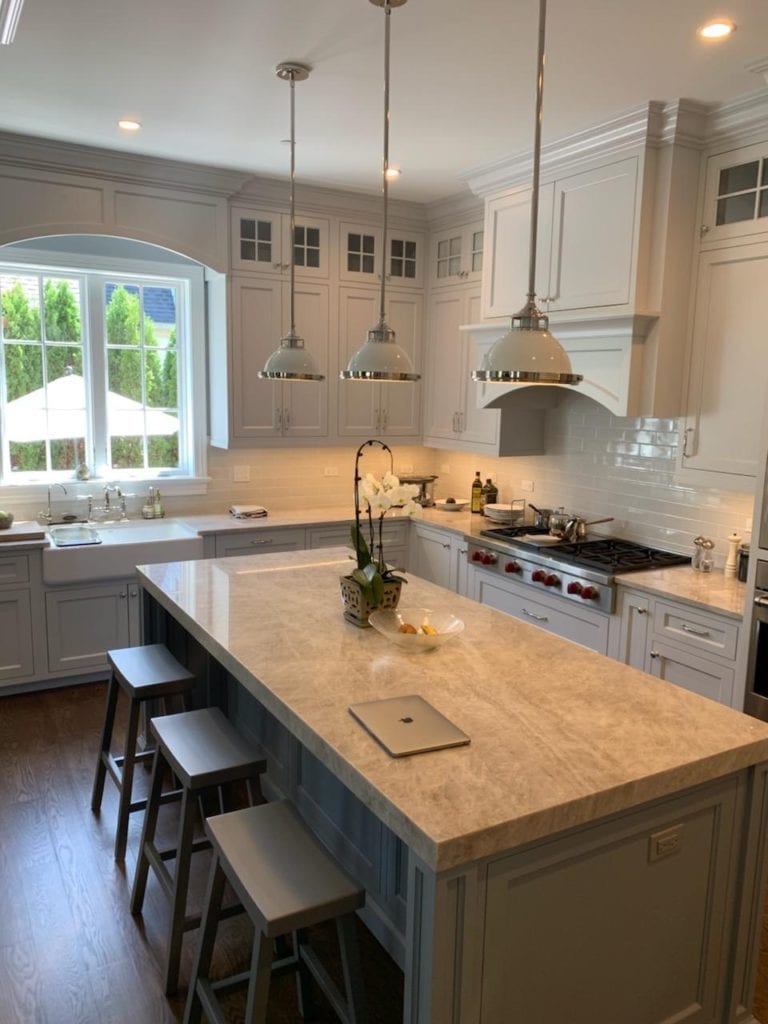 Bianco Perla Quartzite - Kitchen project in Park Ridge, IL
Square foot:

90 sq. feet

Type of Stone:

Bianco Perla Quartzite

Edge:

Miter

Location:

Park Ridge, IL
View Project

→
PREMIUM GRANITE SELECTIONS FOR WHOLESALE PRICES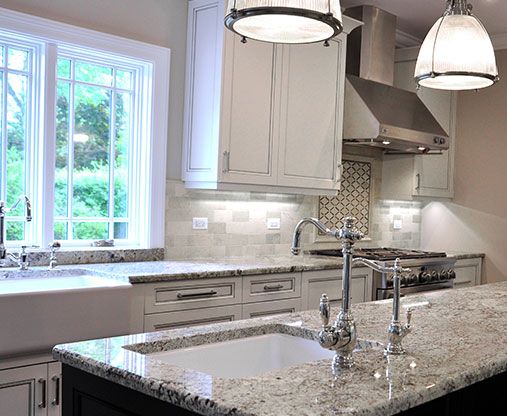 Granites simple elegance and unparalleled durability have been renowned for millennia, from the ancient Egyptians and Romans to modern civilization. For most of this time, granite has been seen as a sign of wealth, opulence, and luxury. And it still is, but at Granite Selection, we help home and business owners achieve their dreams of furnishing their property with premium granites from around the world.
Granite Selection is an industry leader in natural stone distribution, design, fabrication and installation of countertops, marble vanities, shower walls, and everything in between. All of our premium slabs of stone are sourced directly from the finest granite excavators in South America, India, Africa, and beyond. Not only do we offer an unparalleled range of stone sizes, color, and styles to choose from, we also work with you to make your granite project unique. Our designers, fabricators, and contractors will bring your vision to life.
The best part? At Granite Selection, we are committed to offering not just competitive, but affordable prices for our customers. We believe that anyone who wants granite in his or her home should have it. And why not? It's breathtakingly beautiful, lasts forever, and will substantially raise the property value of your home. By dealing with whole, unfabricated slabs of premium granite, we are able to offer affordable rates that are comparable to wholesale. You won't find a better deal anywhere else!
PROUDLY SERVING THE PARK RIDGE COMMUNITY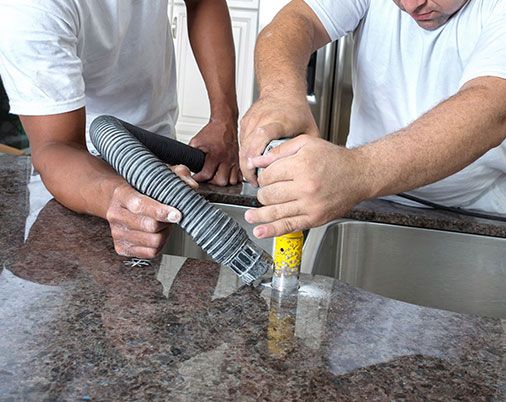 At Granite Selection, we proudly serve the Park Ridge community by providing unparalleled selection and pricing on premium granites from around the world. Available in every style, shade, and hue, our granites add not only luxury and prestige but also resale value to homes and properties in Park Ridge. It is truly the gift that keeps giving for generations.
Located in pastoral Elk Grove Village, Granite Selection has been a neighbor to the Park Ridge community for decades. All of our customers and clients are business partners in our eyes—a valued relationship based on mutual trust and respect. Above all, what we share with our customers is a mutual appreciation for excellence in granite selection and craftsmanship. We take each and every project hands-on to ensure that your home renovation holds up to the majesty of the stone itself. Through considerable hard work and dedication to our craft, Granite Selection has earned a name for itself in the Park Ridge community.
THE STONE OF YOUR DREAMS IS WAITING
Like a fingerprint, each granite slab is unique. It can take tens to hundreds of thousands of years and immense geological pressure to produce a single stratum (layer) of granite right above the earth's crust. This process combines disparate minerals, metals, and precious stones into a narrow sheet that is as singular and irreproducible as it is unfathomably dense. If you haven't found the granite that sings the song of your heart, you probably just aren't looking hard enough.
Our vast warehouses contain over 300 different varieties of granite (333, to be exact). While that may sound overwhelming, once you view these stones in person, you will immediately begin to appreciate the subtle differences between, say, Blanco Perla and Blanco Taupe. It's all about how the light strikes the accent metals, the depth of the lineation, the density of the grain. Some granites will steal your gaze; other will diffuse and soothe your vision. Remember: beauty is in the eye of the beholder—behold our granite, and you will behold true beauty.
Directions to our office from Park Ridge
Head West on W Touhy Ave
Pass by Iroquois Woods and continue following W Touhy Ave for the next 4 miles
Continue onto E Higgins Rd, pass by Dunkin' Donuts and turn left at the first crossroads onto Landmeier Rd
In a mile turn right onto Busse Rd
Pass by Starbucks on your left and turn right onto Jarvis Ave.
In 0.3 mile Granite Selection will be on your right
REQUEST FREE IN-HOME MEASUREMENTS OR ASK US A QUESTION