Kitchen and Bathroom Countertop Installation Near You in Glenview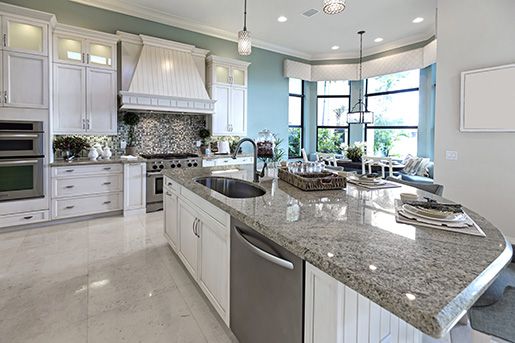 With a wealth of knowledge on the best, most beautiful, and durable stones, Granite Selection offers one of the most significant arrays of countertops in the Chicagoland area.
Sourcing our stones from all over and incorporating a variety of materials and finishes, we pride ourselves on the quality of each slab, and with competitive prices to match, you can't go wrong. However, we know the stone that is right for each individual is unique, and with that in mind, we take the care to help select the right one for you, ensuring you love your space for years to come. We want a stone that lasts, and Granite Selection promises just that.
With a showroom and installation service, we are a countertop store in Glenview that can do it all – from helping select your stone to explaining the differences and installing it in your home for years of enjoyment. We make an otherwise stressful process easy and in the chaos of day-to-day tasks, who doesn't want that?
Visit the Best Countertop Store in Glenview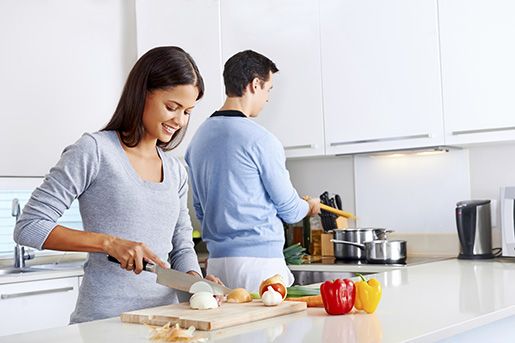 Now that you've committed to the renovation process, it's time for the most fun part – shopping!
At our showroom, you can explore the range of over 14,000 stone slabs we have to offer – each with unique details that make the right countertop choice one that will stand out. It's just about finding the one that is best for you. Our expert team at Granite Selection will help narrow down the material, color, and patterns that are best for your design, as well as offering Glenview countertop installation to bring your vision to life. We are with you every step of the way!
How to Get to Our Stone Showroom from Glenview
Ready to take the first step with us towards new, stunning, remarkable countertops? Perfect! Then it's time to visit our showroom!
To find and explore the granite countertops near Glenview, we recommend stopping into our showroom. With this opportunity, you not only get to take a look at the stones we have to offer, but speak with our staff of experts who can inform you of any considerations and advise on the best pick for you. We treat each guest individually, finding the best stone countertop for them, and by stopping into our showroom, you can receive this expert guidance and see our selection at once.
To find us, use the directions below!