Celebrating granite with celebrities

by Paul Batashev
Updated: July 09, 2019
Throughout history, natural stones like granite, quartz, limestone, and marble have been used to build and decorate palaces, castles, cathedrals, tombs, monuments, and every other display of wealth and prosperity you can imagine.
Today, these beautiful and strong stones still adorn the homes of the wealthiest people in the world. Thanks to the internet and social media, anyone can peer into these amazing homes and enjoy. And, thanks to the wholesale pricing and precision laser cutting at Granite Selection, these types of amazing floors, kitchen countertops, and bathroom countertops can easily be yours!
Neil Patrick Harris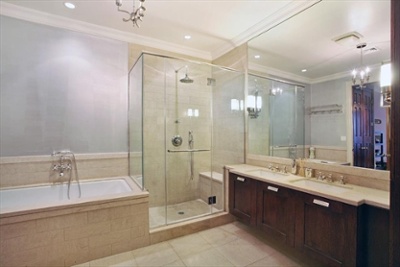 One of the highest-paid actors in television, Neil Patrick Harris is also a bona fide granite aficionado. This star of How I Met Your Mother recently purchased his nearly $3.6 million home, 8,000-square foot brownstone in Harlem, which is absolutely decked out in granite. Just look at this bathroom:
With a mix of marble tiles and hardwood floors throughout, and creamy marble countertops with matching backsplashes, this kitchen is just as exciting for any lover of natural stone.
Russell Brand and Katy Perry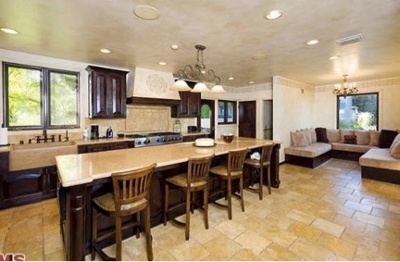 Before divorcing in 2012, another entertainment power couple, Brand and Perry compiled their estimable wealth to build this "cozy" mansion in Hollywood Hills. With natural stone floors, countertops, and even a huge kitchen sink basin carved out of a single slab, this kitchen is really cooking.
Will Smith and Jada Pinkett Smith
Will Smith and his wife Jada enjoy an enormous adobe-style mansion on their own personal resort in Malibu, with a lake, meditation rooms, recording studios, and more. Amid all the iron, earth and wood that adorns their abode, this rose-colored quartz bathtub makes a huge splash.
Hilary Swank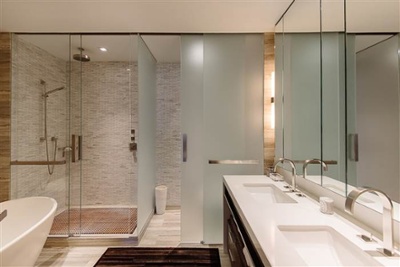 Do you think that the "million dollar baby" gets lonely with all of her millions? Tucked away in her luxurious Manhattan penthouse, Hilary Swank enjoys all the amenities of contemporary design, including a master bathroom lined in cream travertine and tumbled marble tile.
Taylor Swift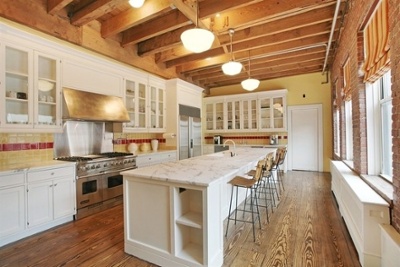 With 5 record-breaking albums and nearly as many worldwide tours, who would have thought this 25-year-old starlet would have time to entertain at home? In fact, Taylor Swift is known for throwing parties where all her fans are invited! Taylor's seven-bedroom penthouse in Tribeca features hardwood and granite in equal measure—an award-winning combination.
About author