2016 CABINET TRENDS AND THE COUNTERTOPS TO PAIR THEM WITH
January 13, 2016
Here at Granite Selection, we like to keep track of all kitchen design trends, not just countertops. Through our research, we have compiled the top 6 kitchen cabinet trends of 2016 and added our suggestions of which of our countertop stones would pair nicely with them.
Personalized Cabinets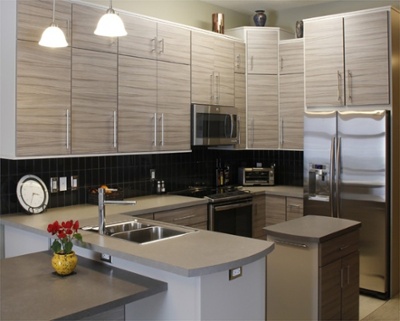 One size fits all not longer fits all when it comes to cabinetry. Homeowners are beginning to design cabinets that specifically match their needs and aesthetics.
Our Countertop Suggestion:
We suggest pairing those custom cabinets with something clean and simple. Pairing our Q Quartz in Frost White or Snow white will allow your cabinetry to be the star of the show.
Clean and Subtle Designs
To guarantee long-term design flexibility, cabinetry styles have become simpler, using precise lines. As the modern style continues to increase in popularity, this design makes sense for anyone looking to upgrade his or her kitchen cabinets.
Our Countertop Suggestion:
With your cabinets more subdued, this is your chance to explore some, more exciting, stone countertop options. We suggest going for a bold color, like Peacock Green or Dynamic Blue, or a striking pattern like Rain Forest.
Shaker Style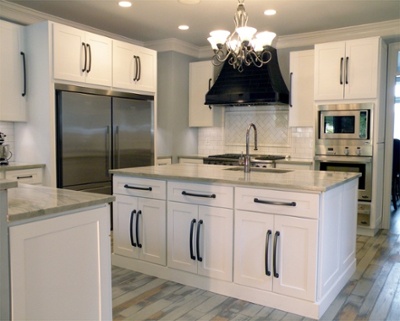 Shaker style cabinets have remained popular in kitchen design for years. With its uncomplicated design, shaker cabinets let the cabinet's material do the talking.
Our Countertop Suggestion:
With the cabinet's material calling the shots, we suggest pairing them with natural stones like Caledonia or Giallo Rio for a warm, earthy feel.
Neutral Color Palettes
White kitchen cabinets have always been, and probably always will be popular. However, other neutrals, like gray, have begun to compete with this stable color scheme.
Our Countertop Suggestion:
Depending on your design tastes, you can either pair neutral cabinets with neutral countertops like our New Kashmir White or you can contrast with something like our Amadeus granite.
Functional Design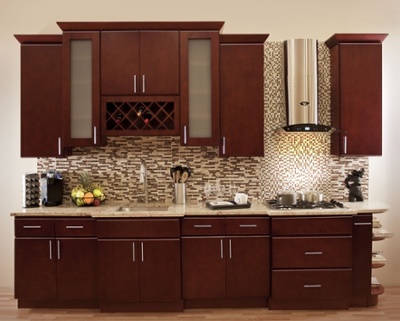 Homeowners should never have to sacrifice function for design or vice versa. Cabinet designers have begun to create kitchen cabinets that not only look beautiful but also accommodate your kitchen's demands for better storage, organization, and access.
Our Countertop Suggestion:
We suggest you keep it simple, pair with clean quartz like the Caesarstone Shitake or the Q Quartz in Ash Gray.
Horizontally Orientated Cabinetry
As cabinets become wider, there is less of a need to stack cabinets, but you always can if you need additional storage. A horizontal cabinet not only makes ground access much easier but also gives your kitchen a cleaner more refined look.
Our Countertop Suggestion:
Add some texture to your space with one of our special granites like our Blanco Perla or Blanco Taupe.